You'll have to scroll down to the bottom for the big winners but almost everyone was a winner when it came to movies this year. You might even say it "kicked ass", speaking of which here's a video filled look at the Kick Ass Awards 2007.
Best Product Placement: Transformers
Best Sequel: Live Free or Die Hard
Worst Sequel: Shrek the Third
Leave it to Tim and Eric to make it seem awesome
"Can Judd Apatow Do No Wrong?" Award- Superbad and Knocked Up
Judd's latest attempt at viral marketing goes sour however
Cinema Abortion of the Year: Next
If only a nuclear bomb really did kill all involved with this movie
Best Direct-to-Video Movie: Bender's Big Score
Best opening: American Gangster
"WTF were they thinking?" Award- Spider-Man 3 ("Evil" Peter and the Jazz Club"
I think Joe Dunn sums it up best: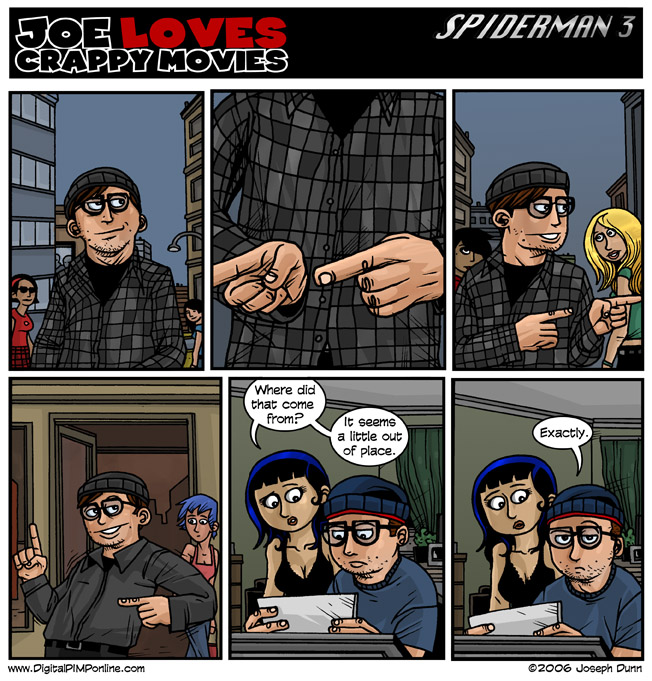 The Lincoln Hawk(s) Over the Top Award- Grindhouse
Highest Body Count- 300 with 600 on screen deaths
Most Anticipated Movies of 2008-(Tie) Rambo, Cloverfield, The Dark Knight, Iron Man, Indiana Jones and the Kingdom of the Crystal Skull, Bond 22
Rambo:
Cloverfield:
The Dark Knight:
Iron Man:
Kingdom of the Crystal Skull:
No one really knows anything on Bond 22 except it takes place immediately after Casino Royale. So here's that awesome chase scene from Casino Royale to tide you over:
The "Where the Hell have you been?" Award- Josh Brolin
Goonies then 20 odd years or so he's back with a vengeance in Grindhouse, American Gangster and No Country for Old Men
Worst Attempt to be "Street"- Steven Seagal
You know he had to show up sooner or later
Ass-Kicker of the Year- John McClane
He's the O.G. of ass kicking
Movie of the Year- American Gangster, (we haven't seen No Country for Old Men yet, ok)
And that's a wrap, give us your choices for movie of the year, ass kicker or any of the other categories, give us some suggestions for movies we should do or just send us comments. Contact info at the top of the page and be sure to join our forum for some kick ass discussions. See you in 2008.