What do you get when you mix music, games, and general nerd madness in a convention center & hotel? You get MAGFEST. Coming from it's humble beginning as a the "Mid-Atlantic Gaming Festival" in early 2002, this fest that was a large gathering of people to play games, listen to music and have a blast geeking out away from home. Growing bigger and popular over time, the numbers of visitors has steadily increased and MagFest 13 had recorded over 16,000+  in attendance.
That's a impressive an number for what started like this in 2004:
And now has grown to this:
This was my first journey to MagFest, but I've heard a lot about it over the years. I would hear about it in passing at other events, seen pictures and videos about it, but you don't really get a good sense of it till you really get up encompassed by the community. So I set off to Gaylord National Convention Center in National Harbor, Maryland, ready to experience this hurricane of a video game event. But like a hurricane, you brace yourself the best you can, and hope your shit is still there in the morning.
Walking in the hotel, one of the first things to greet you is the unofficial symbol and battle cry of this festival: The Colossus Roar.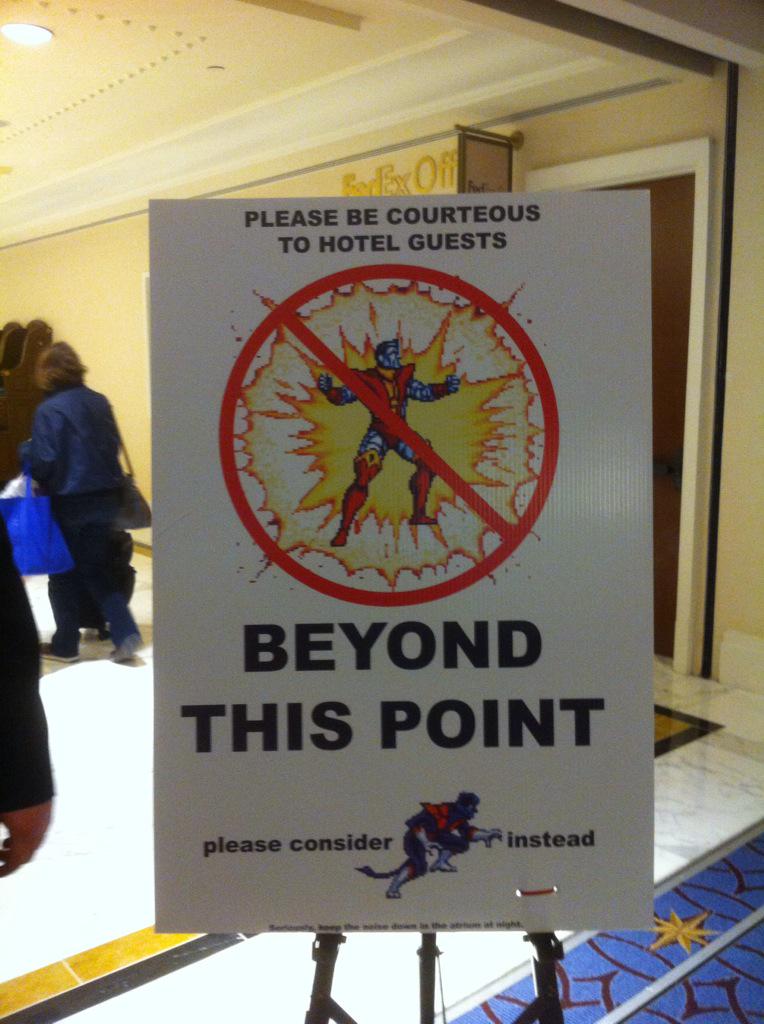 Echoing from the rooms, you can hear someone start the roar and a chain effect of others roaring will follow. People will enter rooms roaring, causing the crowds to roar. This roar only got stronger each day and with more people drinking.
My first hour in MagFest was overwhelming options of what to do: catch a random panel, wander the arcades, sign up for a tournament or line up for a concert. You couldn't go wrong with any choice since you never know what will happen at each event. But first order of business was picking up a badge in the Expo hall B.
This year's theme is based off of Tron, and I was really hoping there would be a guest appearance of "The Tron Guy", but I figure his invite got lost in the mail.
Themes don't play a major influence to the experience, but I was hoping for more Tron-related events. I haven't seen too many Quorra cosplayers during the time of Tron's Legacy release, so it's time that becomes a trend! (Better late, than never!)
MagFest takes up 4 levels of the Gaylord, each contain different events and other nerdy wonders.
The Game Grid has the console and arcade showcase, and the indie show case. The Lobby is where some of the cosplayers did photo shoots. The Ballroom held most of the concerts and panels, and the Tabletop & CCB housed the table top games.
The Arcade had a nice blend of retro and modern cabinets, and has a good amount of rare and obscure machines. Next to it was the console selection with major brand consoles hooked up to rows of TVs. This area, and the console area, were open 24 hours during the whole festival, and this place has a good amount of people to play games with.
They had a selection of fighting games set up like Japanese arcade style, where cabinets are linked to have players fight each other at opposing sides. This way, you can watch the other's player's controls and you can give your opponent dirty looks!
No Arcade is complete without a dancing machine.
One of the weirdest cabinets I found was the Street Fight the movie, I never found an arcade that had this, and the JCVD fan in me needed to play it.
While this game is sort of a reskin of Super Street Fight II Turbo, you can have Raúl Juliá fight Kylie Minogue!
I stopped by the MIVS area to chat with the indie devs, and chatted with the people of TOO DX & Imagos Softworks about their latest game: Starr Mazer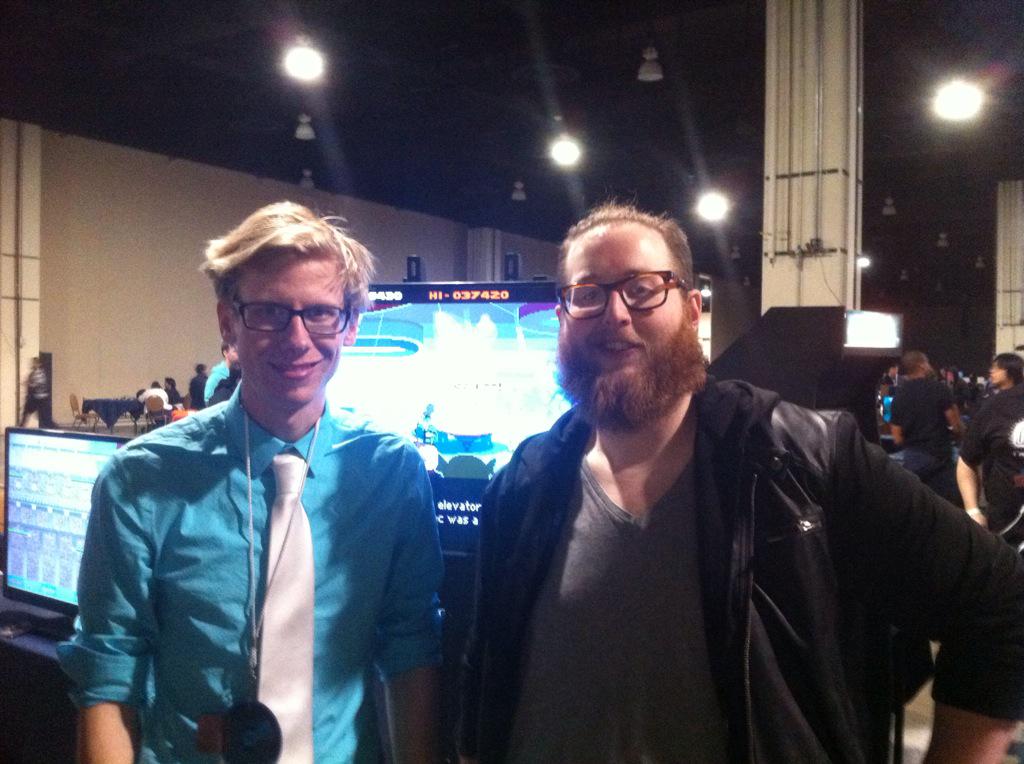 Starr Mazer from Imagos Films on Vimeo.
While I was there, I got to play a few rounds of SportBall, a game the guys of Too DX created for the Wii U. It's a fun sports like game that mixes Soccer & Jousting for an easy to play, hard to master arcade experience.
In the LAN party, there was a huge collective of computers and laptops set up for tournaments and random play, usually quick games of Counter-Strike, Star Wars Battleground 2 and League of Legends.  I didn't bring my own computer equipment, but there were friendly people offering a spare laptop to join in on some games.
The DC Stunt Coalition held a show at Magfest called Legend of Zelda: Gamers Against the Grimdark. A nice stunt show about classic games becoming remade into gritty dark remakes. It was pretty entertaining and plenty of people were impressed by the stunts.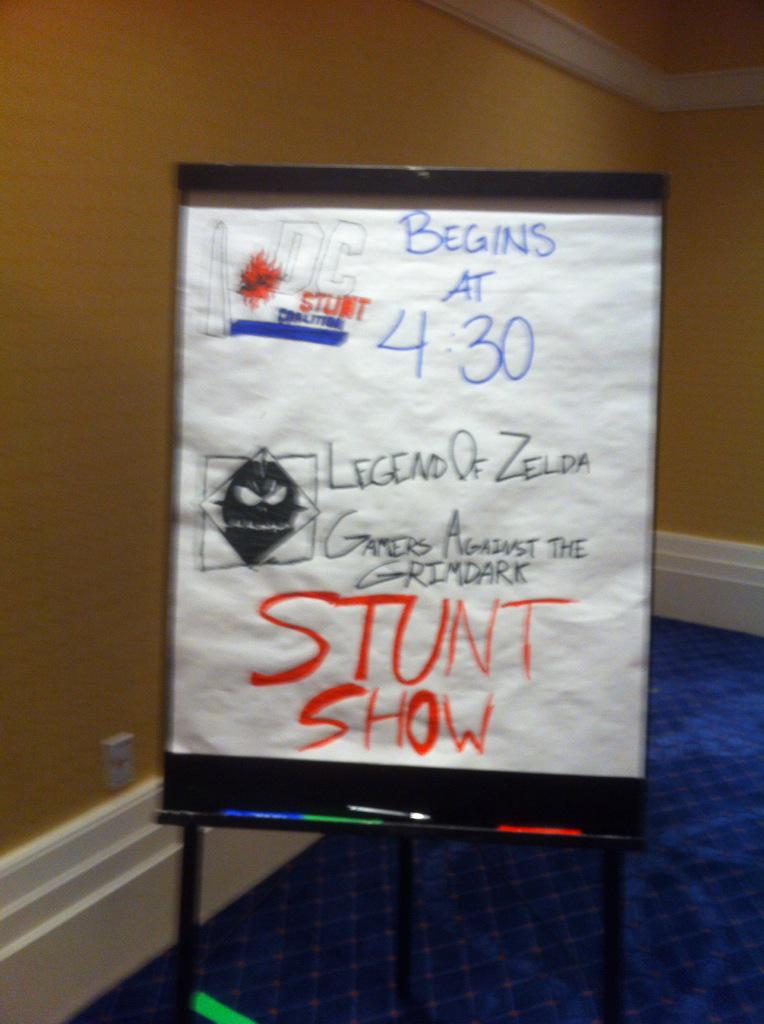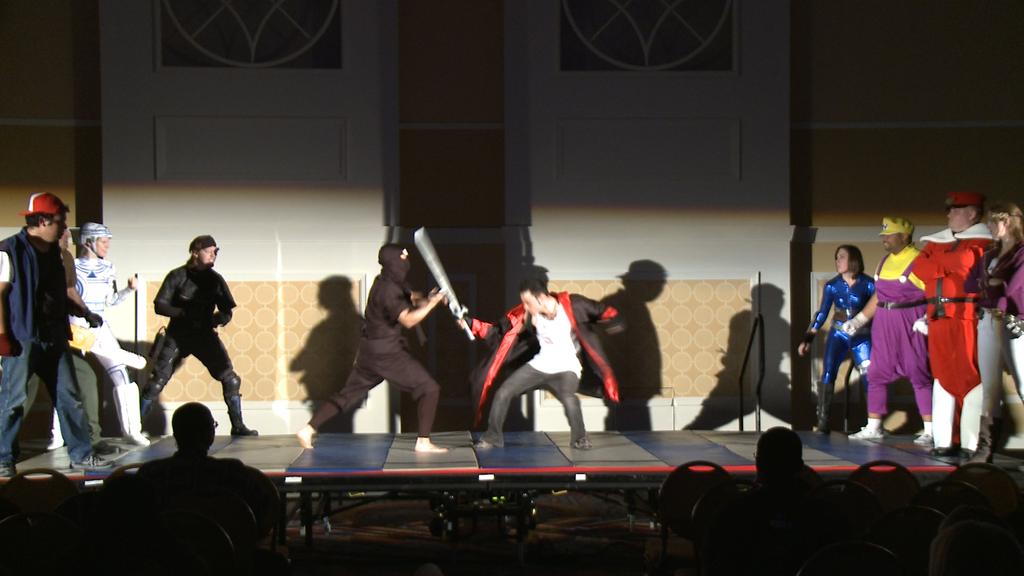 Here's a sample of their work:
At the Ballroom, I caught a couple of shows from bands like TriForce Quartet, Cheap Dinosaurs, Dethlehem, PowerGlove and Bit Brigade.
Unlike most conventions or festivals that I've been to in the past, Magfest runs all day and night. With over 19 hours of official content on the schedule and so many after hour events, Magfest will test your endurance.
Overall, I could only highlight a handful events during my stay, but there were tons of things that I couldn't get my camera out in time for, or my lawyer suggested I don't mention (Kidding. Maybe?). I tried to go the distance by trying to attend and see everything, but being sleep deprive is the real challenge. Sleeping felt like a chore since the possibility that at any time, an epic game of drunk Cards Against Humanity is happening with the strangest people, some kid is rocking a Smash Brothers tournament while staying in cosplayer character, a improv rave party in a bathroom hallway. Many memories were made and lost in a blur of hanging out with friends, sharing alcohol, playing a few rounds of games and dancing like no one is looking in the concert hall. I had a blast taking part of this community and hope to  make time to revisit this nerdy hurricane again.