Summer 2009 Action Preview
By brian
We're knee deep in the summer of 2009, but despite "Star Trek" and "Terminator: Salvation" passing by, there's still a slew of action movies slated for June, July and August. Read on for a rundown of what's coming up.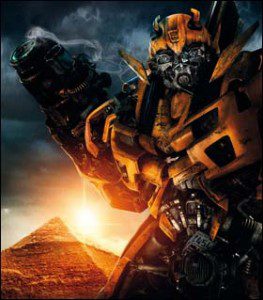 Transformers: Revenge of the Fallen
June 26, 2009
Shia LeBeouf, Megan Fox
The battle for Earth has ended but the battle for the universe has just begun. After returning to Cybertron, Starscream assumes command of the Decepticons, and has decided to return to Earth with force. The Autobots believing that peace was possible finds out that Megatron's dead body has been stolen from the US Military by Skorpinox and revives him using his own spark. Now Megatron is back seeking revenge and with Starscream and more Decepticon reinforcements on the way, the Autobots with reinforcements of their own, may have more to deal with then meets the eye. (from IMDB)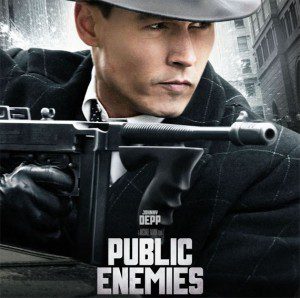 Public Enemies
July 1, 2009
Christian Bale, Johnny Depp
The incredible story of criminal folk hero John Dillinger (Johnny Depp), whose wave of bank robberies and the subsequent FBI manhunt, commanded by J. Edgar Hoover (Billy Crudup) and run by Special Agent Melvin Purvis (Christian Bale), fascinated the nation in the 1930s. (from tribute.ca)
G.I. Joe: The Rise of Cobra
August 7, 2009
Channing Tatum, Dennis Quaid
Director Stephen Sommers (The Mummy, Van Helsing) adapts the beloved Hasbro G.I. Joe toy line with this Paramount Pictures production that pits the Global Integrated Joint Operating Entity against the evil forces of the organization known as Cobra. (from Fandango)
Inglourious Basterds
August 21, 2009
Brad Pitt, Eli Roth
In Nazi-occupied France during World War II, a group of Jewish-American soldiers known as "The Basterds" are chosen specifically to spread fear throughout the Third Reich by scalping and brutally killing Nazis. The Basterds soon cross paths with a French-Jewish teenage girl who runs a movie theater in Paris which is targeted by the soldiers. (from IMDB)
Techie guru, who also posts sometimes.
g.i. joe
inglourious basterds
public enemies
revenge of the fallen
rise of cobra
summer 2009
transformers