Admit One 6/26: Explosions
By Zach
The heavy hitter of the summer is finally out with Transformers: Revenge of the Fallen (already racking up $60 million in it's first day).  Reviews aren't great but everyone and their grandma is going to see it this weekend.  In a case of hyper counterprogramming or throwing it under a transforming bus, the chick flick My Sister's Keeper also comes out this weekend.  In limited release this week is Point Break director Kathryn Bigelow's Iraq war epic, The Hurt Locker.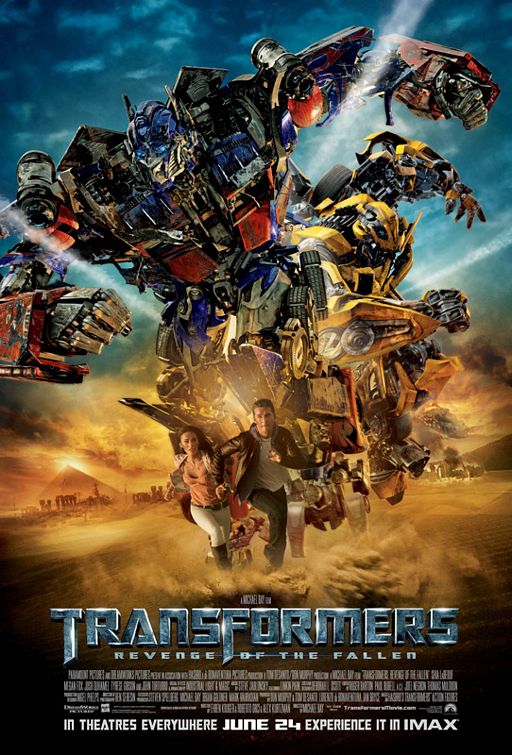 Transformers: Revenge of the Fallen
Starring: Shia Labeouf, Megan Fox, Josh Duhamel, Tyrese Gibson, Peter Cullen
Directed by: Michael Bay
Plot: Sam Whitwicky reteams with the Autobots to figure out the meaning behind mysterious symbols scattered around the globe and deal with a revived Megatron and the Decepticons.
Rotten Tomatoes Freshness: 22%
Critic Consensus: "Transformers: Revenge of the Fallen is a noisy, underplotted, and overlong special effects extravaganza that lacks a human touch."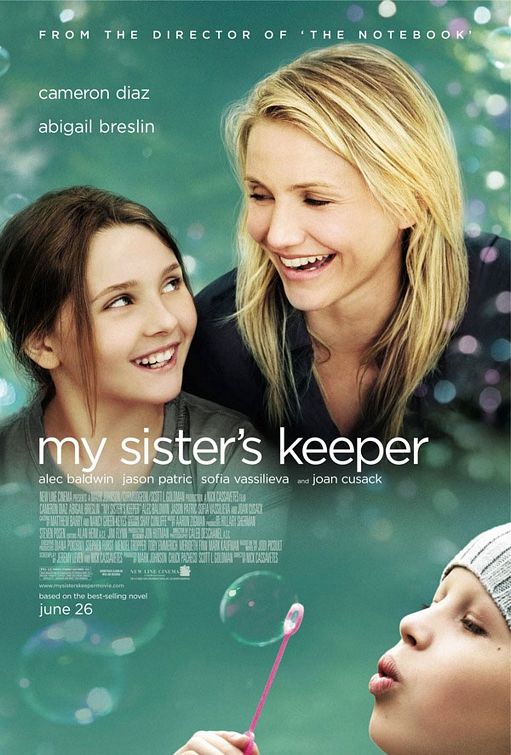 My Sister's Keeper
Starring: Cameron Diaz, Abigail Breslin, Alec Baldwin, Sofia Vassilevia
Directed by: Nick Cassevetes
Plot: Parents make an unorthodox choice when trying to save their daughter that eventually leads to a court case.
RT Freshness: 41%
Critic Consensus: "My Sister's Keeper gets fine performances from its adult and child actors, but the director's heavy-handed approach turns a worthy emotional subject into an overly melodramatic tearjerker."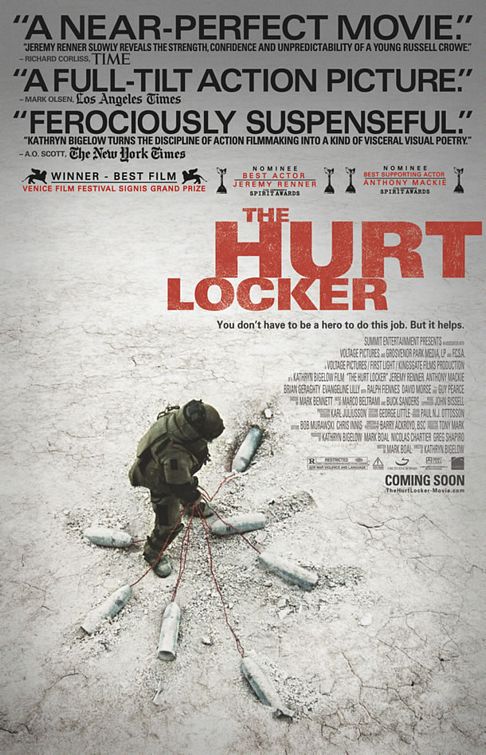 The Hurt Locker
Starring: Jeremy Renner, Anthony Mackie, Bryan Geraghty, Evangeline Lilly
Directed by: Kathryn Bigelow
Plot: A war epic set during the current Iraq War following the lives of members of the Explosive Ordinance Disposal squad.
RT Freshness: 98%
Critic Consensus: "A well-acted, intensely shot, action filled war epic, Kathryn Bigelow's The Hurt Locker is thus far the best of the recent dramatizations of the Iraq War."
I'm like the J. Jonah Jameson of Everything Action, writing and editing and constantly demanding pictures of Spider-Man.
abigail breslin
Admit One
cameron diaz
Features
in theaters
kathryn bigelow
megan fox
megatron
michael bay
my sister's keeper
optimus prime
point break
revenge of the fallen
shia labeouf
the hurt locker
transformers