Sci Fi takes over the box office this weekend with the sci fi/action of Surrogates and the sci fi/horror of Pandorum.  In case robots and aliens aren't your cup of tea there's also the remake of Fame.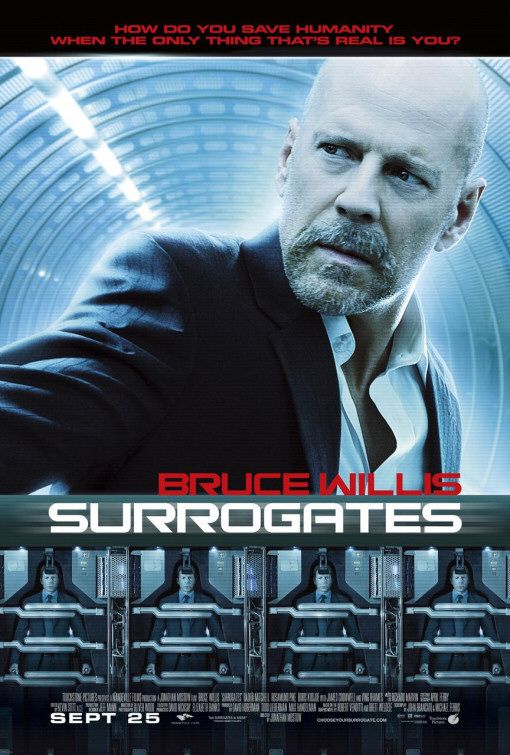 Surrogates
Starring: Bruce Willis, Radha Mitchell, Rosamund Pike, Boris Kadjoe
Directed by: Jonathan Mostow
Plot: In the future humanity is able to use robotic "surrogates" to interact with the world and never have to leave their house.  FBI Agent Greer must physically venture out to investigate attacks on Surrogates that leave their operators dead.
Rotten Tomatoes Freshness: 42%
New York Times: "Bruce Willis has little to do but hit his predictable marks and mouth the generic dialogue"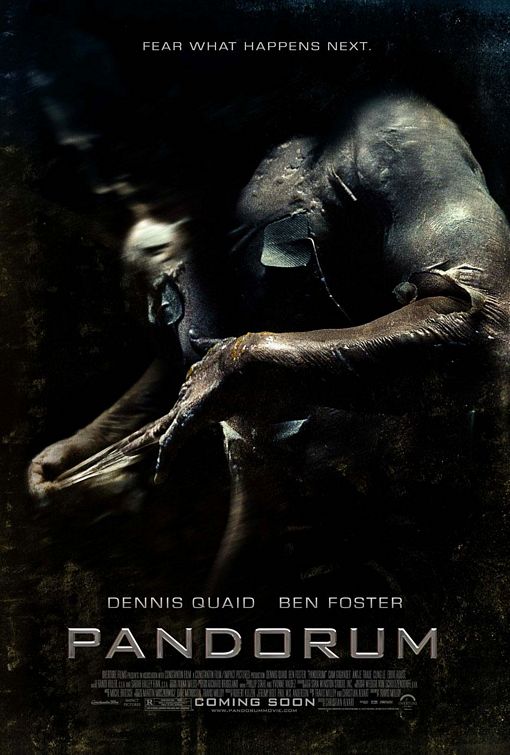 Pandorum
Starring: Dennis Quaid, Ben Foster, Cam Gigandet, Cung Le
Directed by: Christian Alvart
Plot: Crew members wake up on a spaceship unsure of who they are and what their mission is and discover something horrible in the depths of the ship.
RT Freshness: 46%
Boston Globe: "Director Christian Alvart and screenwriter Travis Malloy must have seen Aliens in the cradle, for they've digested it with love and delivered smart thrills that will please more than genre fans."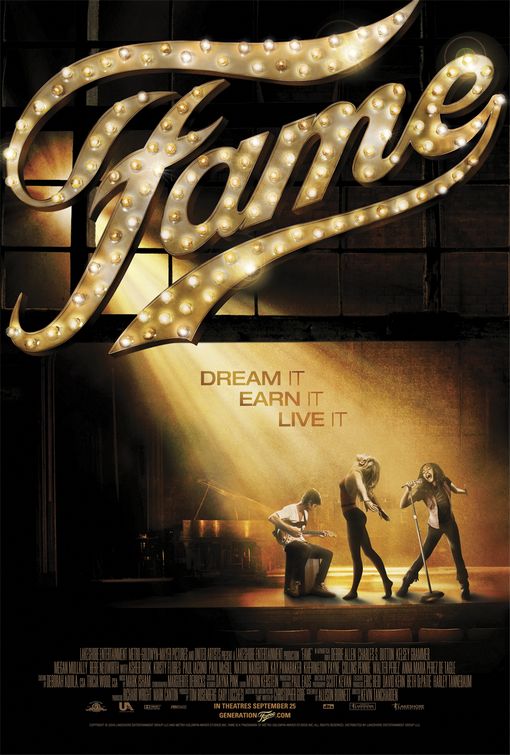 Fame
Starring: Kelsey Grammar, Megan Mullally, Kay Panabaker, Bebe Neuwirth
Directed by: Kevin Tancharoen
Plot: A group of students face the trials and tribulations of the New York City High School of Performing Arts.
RT Freshness: 26%
Newsday: "A big, bland and bogus clone of a movie update, which runs a half-hour less than the original and only feels like forever."
I'm like the J. Jonah Jameson of Everything Action, writing and editing and constantly demanding pictures of Spider-Man.
Admit One
aliens
ben foster
bruce willis
critics
dennis quaid
disease
fame
Features
graphic novel
new in theaters
pandorum
remake
robots
rotten tomatoes
spaceship
surrogates