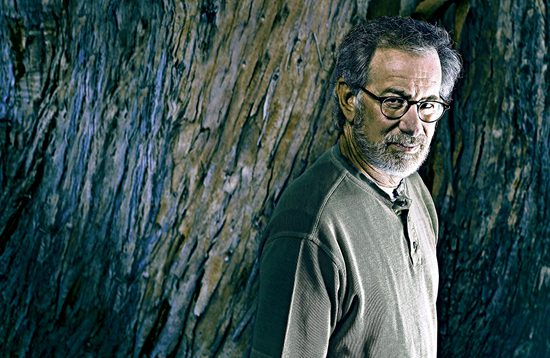 So the big news over the last week was the big upfront presentations by the major networks where they debut their new shows and their fall schedules.  Due to cancellations and series endings, there's a bit of a power vacuum in the drama genre and there seems to be a renewed focus on comedies as well.  Here's some of the shows we think sound interesting or are excited for.
NBC:
Undercovers- A new J.J. Abrams created show about a married couple who are former CIA spies who are called back into action to investigate the disappearnce of their friend and fellow spy during a major mission.
The Event- Trying to run with the ball dropped by Flash Forward, The Event follows a mass disappearance of people that may be due to aliens, of which the President and others actually be.
The Cape- NBC replaces one superhero show with another, this one has to be better than Heroes though.  A good cop has to go on the run when his corrupt squad frames him for murder.  He decides to become a vigilante called The Cape, based on his son's favorite comic.
Of course we're looking forward to the returns of Community, The Office and Parks and Rec as well.
Fox
Terra Nova- Probably the show with the most hype this fall, Terra Nova is being produced by Steven Spielberg and it's about a family from the year 2149 who travels back to prehistoric times to save humanity from an environmentl catastrophe.
Running Wilde- From Arrested Development creator Mitch Hurwitz, Running Wilde finds Will Arnett as a rich jackass who falls for a charitable and caring woman played by Keri Russell.
Bob's Burgers- From the creators of Home Movies comes Fox's newest animated show about a family that owns a hamburger stand. H. Jon Benjamin, of Archer and Home Movies, will lead the voice cast.
The Good Guys- I still need to watch the preview/pilot but this looks like it could be a fun show where Bradley Whitford and Colin Hanks are a pair of buddy cops getting into all kinds of crazy situations.
Human Target and Fringe will be back.
ABC
Detroit 1-8-7: Ever wonder what The Office's documentary style would be like applied to a cop procedural?  Well this is your answer.  The cast, led by Michael Imperioli, are homicide detectives will talk to the camera during the show.
No Ordinary Family- Being billed as a live action Incredibles, Michael Chiklis and Julie Benz are a married couple who take their kids on vacation and get into a plane crash.  Upon being rescued and returning home, the family starts developing super powers.
CBS
Hawaii Five-O: A remake of the classic 1970's detective show produced by Kurtzman and Orci and starring Alex O'Loughlin, Scott Caan, Daniel Dae Kim, Grace Park and Jean Smart.
Shit My Dad Says: William Shatner is the crazy Twitter based dad.
I'm like the J. Jonah Jameson of Everything Action, writing and editing and constantly demanding pictures of Spider-Man.
2010
abc
bob's burgers
cbs
community
detroit 1-8-7
fall tv
fox
fringe
hawaii five-o
human target
nbc
no ordinary family
parks and rec
running wilde
shit my dad says
spielberg
terra nova
the cape
the event
the good guys
The Office