Know Your "That Guy": Terry O'Quinn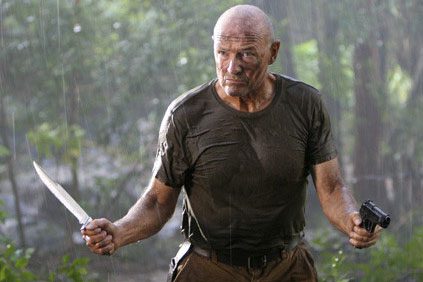 Terry O'Quinn
Born: July 15, 1952
Number of Roles: 99
Best Known for Playing: John Locke/Man in Black on Lost
First Appearance: James Roosevelt in F.D.R.: The Last Year (1980)
Most Recent Appearance: John Locke on Lost (2010)
Notable Roles:
General Nicholas Alexander on The West Wing
FBI Assistant Director Kendall on Alias
Admiral Thomas Boone on JAG
Buster Schuler in Hometown Legend
Peter Watts on Millennium
Bud Yancy in Primal Fear
Reilly on Earth 2
Mayor John Clum in Tombstone
Howard Hughes in The Rocketeer
Jerry Blake in The Stepfather
Fun Facts:
Didn't have to audition for Lost as JJ Abrams wrote his part for him after O'Quinn was on Alias.
Experienced in percussion instruments
Friends with Chris Carter and has guested on three of his shows: The X-Files, Millennium and Harsh Realm
Talented guitarist and singer, can do a dead on Neil Young impression.
Learned how to handle and throw knives for Lost.
Locke vs Jack on Lost:
alias
earth 2
hometown legend
JAG
john locke
Know Your "That Guy"
lost
man in black
millennium
primal fear
terry o'quinn
the rocketeer
the stepfather
the west wing
the x-files
tombstone