News Shotgun 8/13
By Zach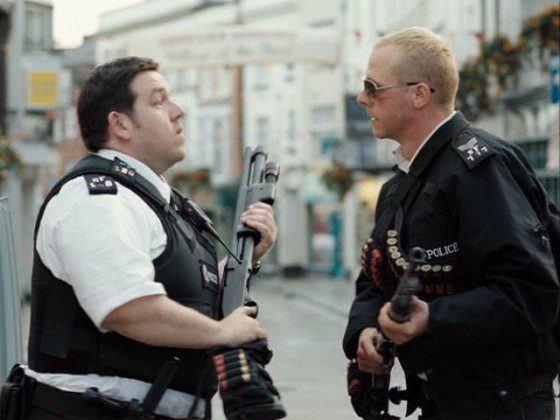 Tony Scott directing adaptation of Nemesis: We recently had the trailer for Tony Scott's upcoming Unstoppable and this week we found out that one of his next projects will be an adaptation of the comic Nemesis by Mark Millar, the guy behind Kick Ass and Wanted.  Nemesis has been pitched as "Batman if Bruce Wayne was the Joker" and finds a vigilante out for revenge for his parents, who were villains.
Live Action/CG Bugs Bunny Movie on the way: One of the most disturbing trends that has recently been building steam is taking beloved cartoon series and making hybrid CG/live action abominations.  Yogi Bear is on the way this December and The Smurfs are slated for next summer.  Warner Brothers announced that they will  be doing the same with Bugs Bunny.  No story details yet but why can't they do a traditional animated/live action movie, it worked for Space Jam.
Terminator 3000 announced: The Terminator franchise continues to roll on and the latest movie in the series will be a computer animated feature from Red Bear Entertainment.  The studio has gotten a $70 million dollar budget and will begin production in January.  The movie will be aiming for a PG-13 but no plot details have been revealed yet.
David O. Russell directing Pride & Predjudice & Zombies: Natalie Portman, who's starring and producing the adaptation of Seth Grahme Smith's ridiculous mashup, revealed that the notorious David O. Russell will be directing the film.  Russell has frequently gotten into fights and shouting matches with actors, most famously Lily Tomlin on the set of I Heart Huckabees.
I'm like the J. Jonah Jameson of Everything Action, writing and editing and constantly demanding pictures of Spider-Man.
animated feature
bugs bunny
comic adaptation
david o. russell
kick ass
live action/cg
mark millar
natalie portman
nemesis
News
news shotgun
Pride & Predjudice & Zombies
terminator 3000
the smurfs
tony scott
wanted
yogi bear