So after last week's one new release this week we have four.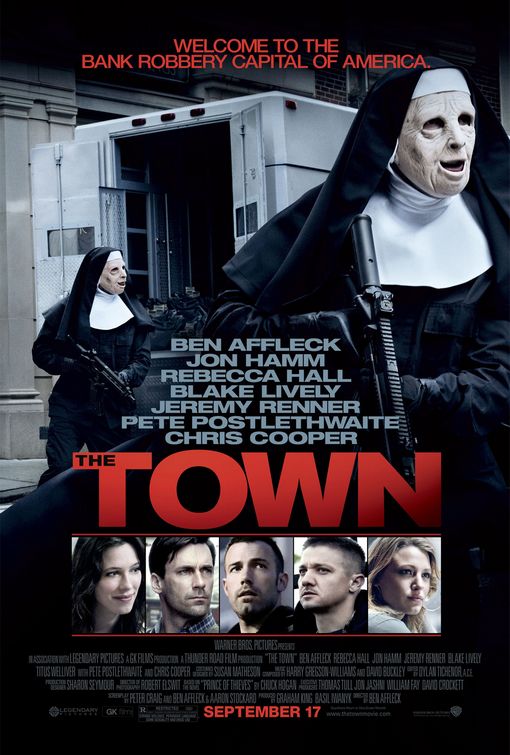 The Town
Starring: Ben Affleck, Jeremy Renner, Rebecca Hall, Jon Hamm, Blake Lively
Directed by: Ben Affleck
Plot: A member of a bank robbing crew decides to try and quit the business after falling in love with a woman the gang took hostage but his crew and an FBI agent might make that difficult.
Rotten Tomatoes Freshness: 92%
Critic Consensus: "Tense, smartly written, and wonderfully cast, The Town proves that Ben Affleck has rediscovered his muse — and that he's a director to be reckoned with."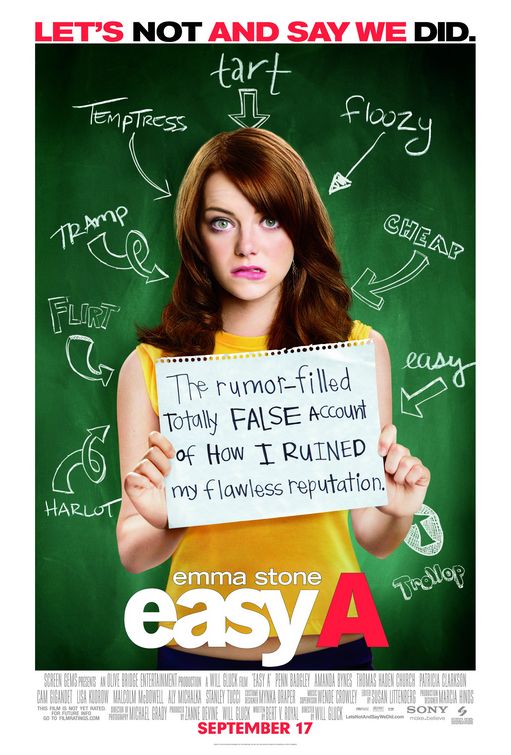 Easy A
Starring: Emma Stone, Amanda Bynes, Thomas Haden Church, Patrica Clarkson, Stanley Tucci
Directed by: Will Gluck
Plot: After a fake tryst at a party, high schooler Olive tries to work the rumors and new found attention to her advantage.
Rotten Tomatoes Freshness: 83%
Critic Consensus: "It owes a huge debt to older (and better) teen comedies, but Easy A proves a smart, witty showcase for its irresistibly charming star, Emma Stone"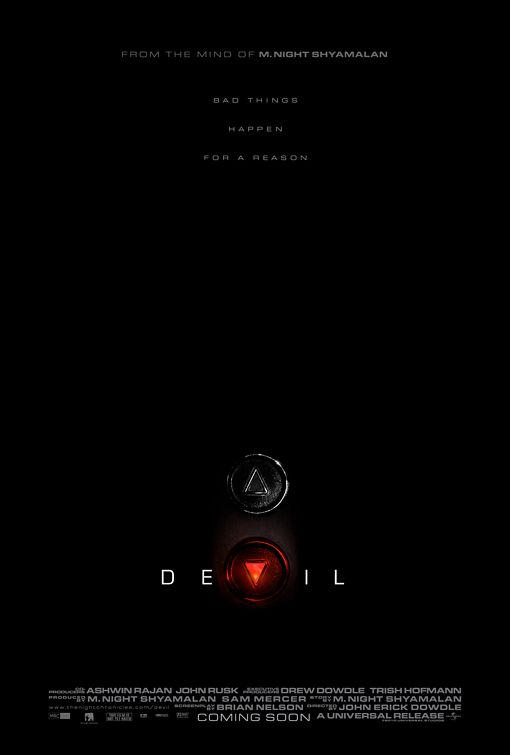 Devil
Starring: Chris Messina, Bookeem Woodbine, Jenny O'Hara, Logan Marshall Green
Directed by: Drew and John Erick Dowdle
Plot: Five people get trapped in an elevator and, after horrible things start happening, suspect that one of them might be the Devil.
RT Freshness: N/A
Critic Consensus: N/A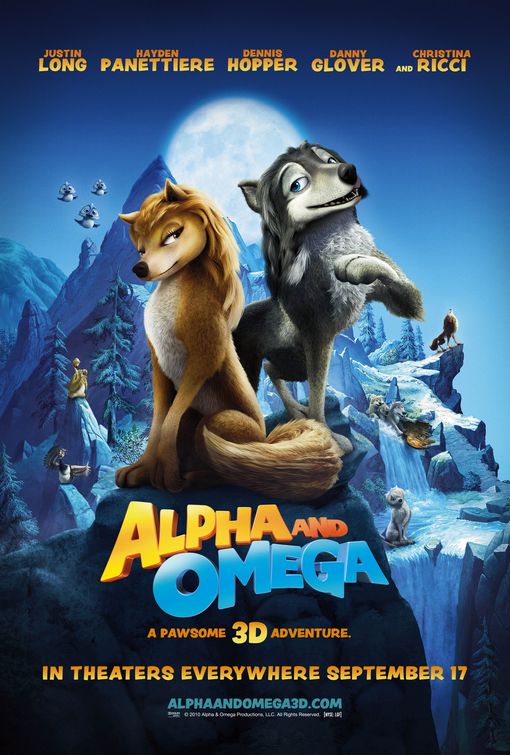 Alpha and Omega
Starring: Justin Long, Hayden Panettitiere, Danny Glover, Dennis Hopper, Larry Miller, Christina Ricci
Directed by: Anthony Bell and Ben Gluck
Plot: Two wolves are tranquilized and driven thousands of miles to a nature preserve to repopulate.  Kate, the strong and commanding Alpha, wants none of that and sets out to return home with clumsy Omega Humphrey in tow.
RT Score: 11%
Critic Consensus: N/A
I'm like the J. Jonah Jameson of Everything Action, writing and editing and constantly demanding pictures of Spider-Man.
Admit One
alpha and omega
ben affleck
Devil
easy a
emma stone
m. night shymalan
new in theaters
the town