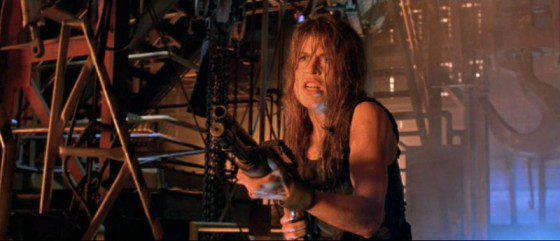 True Lies: The Series: James Cameron announced this week that he's going to bring True Lies to the small screen.  I think I speak for everyone when we say we love True Lies but I don't how it would work as a series, especially with no Arnold and crazy action set pieces like the Harrier jet attack.  Also we've seen enough TV shows based on movies to know it's extremely hard to do (Timecop and Highlander say hi).
Goosebumps Film Franchise in the works: Expect a tangent filled discussion about this on the podcast but apparently Columbia wants to create a franchise based on the book series.  Disturbia screenwriter Carl Ellsworth is writing the first movie but no word yet on what book will kick off the series.
I'm Still Here fake: Well that didn't take very long.  Casey Affleck confirmed this week that he and Joaquin Phoenix's "documentary" I'm Still Here was all an elaborate prank, which means Joaquin might be the greatest actor of all time considering how batshit insane he was for the past 1 1/2 – 2 years.
Deadliest Warrior: The Movie: Shawn Levy, director of Night at the Museum and the upcoming robot boxing movie Real Steel is looking to bring the ridiculous Spike show Deadliest Warrior to the big screen.  I don't know how the hell this would work, would a bunch of warriors get sucked through time and start fighting each other?
Possible Voltron concept art: A piece of possible concept art for the upcoming Voltron movie was released.  It looks heavily influenced by Michael Bay's Transformers movies, with all the sharp edges and complicated bullshit.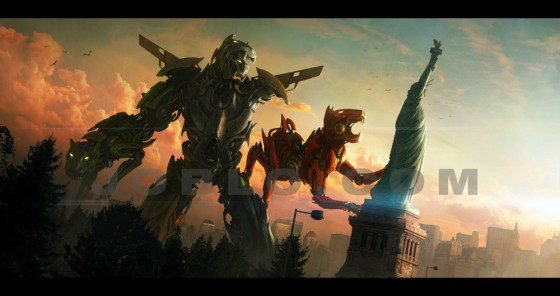 Plot Synopsis for Fast Five: How excited is everyone for a fifth Fast and Furious movie!?  The official plot synopsis came out this week and the gang finds itself in Brazil after breaking Dom out of a prison bus at the end of Fast and Furious.  Other details are that Ludacris and Tyrese Gibbons, who were in 2 Fast 2 Furious, will be back in this one and that The Rock will be playing an aggressive federal agent who will be leading a team into Brazil to bring the crew back at any cost.
I'm like the J. Jonah Jameson of Everything Action, writing and editing and constantly demanding pictures of Spider-Man.
2 fast 2 furious
brazil
casey affleck
deadliest warrior
fast and furious
fast five
goosebumps
hoax
i'm still here
james cameron
joaquin phoenix
ludacris
michael bay
News
news shotgun
shawn levy
the rock
transformers
true lies
tv series
tyrese gibbons
vin diesel
voltron