Kind of an odd mix of movies this weekend.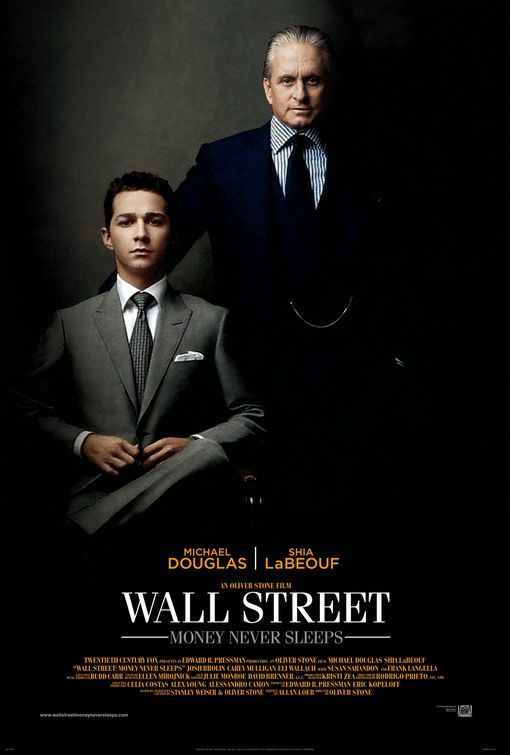 Wall Street: Money Never Sleeps
Starring: Michael Douglas, Shia LaBeouf, Carey Mulligan, Josh Brolin, Frank Langella
Directed by: Oliver Stone
Plot: After getting released from prison, Gordon Gecko tries to work his way back to the top of Wall Street with the help of his future son in law.
Rotten Tomatoes Rating: 54%
Critic Consensus: "It's more entertaining than many sequels, but with Oliver Stone directing, a terrific cast, and a timely storyline that picks up where the original left off, Wall Street: Money Never Sleeps should be better."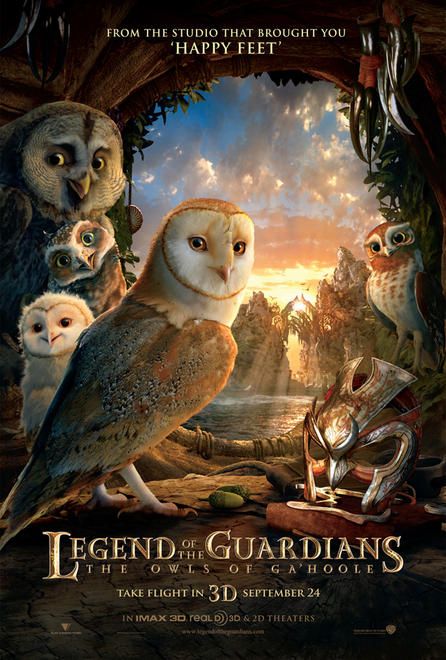 Legend of the Guardians: The Owls of Ga'Hoole
Starring: Sam Neill, Geoffrey Rush, David Wenham, Abbie Cornish, Emily Barclay
Directed by: Zack Snyder
Plot: A group of young owls must make a long and dangerous journey to find a group of mystical warriors who can save their home from the evil Pure Ones.
RT Freshness: 47%
Critic Consensus: "Legend of the Guardians' dark tone and dazzling visuals are to be admired, even if they're ultimately let down by a story that never lives up to its full potential."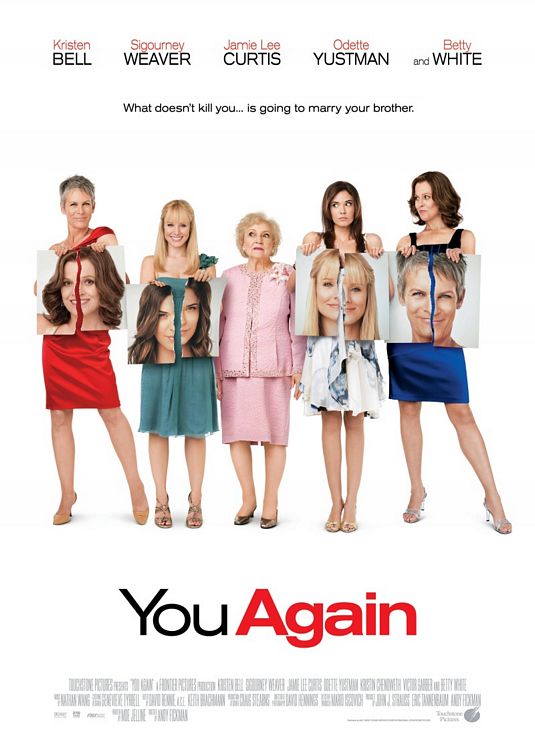 You Again
Starring: Kristen Bell, Odette Yustman, Sigourney Weaver, Jamie Lee Curtis, Betty White
Directed by: Andy Fickman
Plot: Returning home for her older brother's wedding, Marni discovers that he's marrying her high school nemesis Joanna and that Joanna's aunt is Marni's mother's old nemesis.
RT Freshness: 16%
Critic Consensus: N/A
I'm like the J. Jonah Jameson of Everything Action, writing and editing and constantly demanding pictures of Spider-Man.
Admit One
legend of the guardians
michael douglas
new in theaters
oliver stone
shia labeouf
wall street: money never sleeps
you again
zack snyder