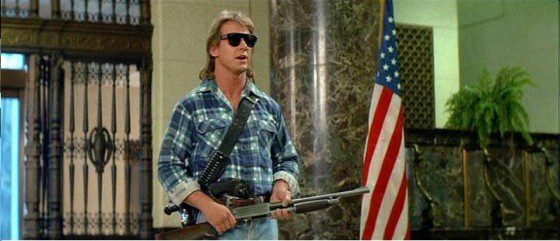 It's been a pretty slow news week but there's still a couple of things worth mentioning.
Raving Rabbids TV show in the works: The popular Wii game stars are reportedly heading to TV with Aardman Animation behind them.  Aardman is the studio behind Wallace & Gromitt, among others and it's going to be a blend of live action and CGI.
Fourth Underworld movie coming: The Underworld franchise is seemingly as undead as it's heroines as a fourth movie is supposedly on the way and Kate Beckinsale will be back to play Selene.
Possible Mary Janes for Spider Man Reboot: So we already learned that Andrew Garfield will be the new Peter Park/Spider Man and this week it was announced that the two front runners for Mary Jane Watson are Mia Wasikowska and Emma Stone.
Third Bill & Ted a strong Possibility: Keanu Reeves mentioned at the Toronto Film Festival recently that he and Alex Winter are really trying to get a third Bill and Ted movie going.  A script is being worked on and one of the possible ideas that was mentioned is exploring one of the news stories from the end of Bogus Journey, where Bill and Ted set off to play a concert on Mars.
Final Destination 5 Plot: The plot for Final Destination 5 was revealed this week and, in an original move, a group of construction workers are saved when one of them has a psychic vision of the bridge they're working on collapsing and then Death hunts them down one by one.
Goodfellas TV Series Announced: With the 20th anniversary of the movie this year, it was announced that there are plans to turn the gangster classic into a TV series.
Steve Wiebe Regains the King of Kong title: The title of King of Kong returned to it's rightful owner as American hero Steve Wiebe managed to beat his arch nemesis' score.  Wiebe managed to score over 1,064,500 points at the end of August, beating Billy Mitchell's 1,062,800.
I'm like the J. Jonah Jameson of Everything Action, writing and editing and constantly demanding pictures of Spider-Man.
alex winter
bill & ted 3
billy mitchell
emma stone
final destination 5
goodfellas
high score
kate beckinsale
keanu reeves
king of kong
mia wasikowska
News
news shotgun
raving rabbids
reboot
spider man
steve wiebe
tv show
underworld