The first week of October finds a potential Oscar candidate going up against a pair of horror movies.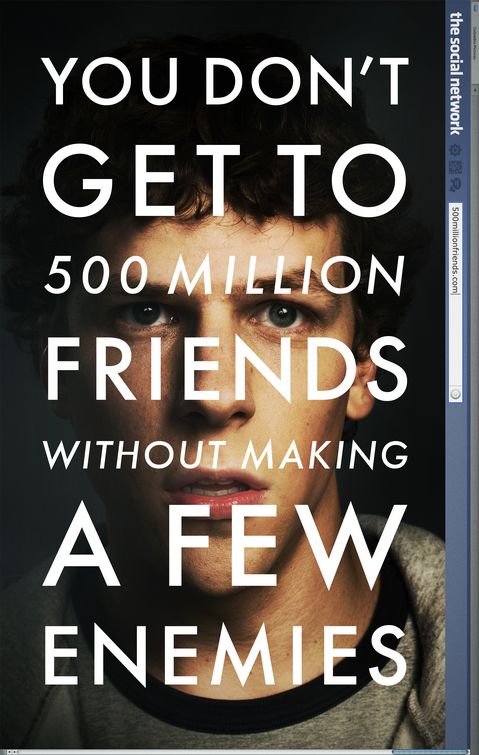 The Social Network
Starring: Jesse Eisenberg, Andrew Garfield, Justin Timberlake, Max Minghella
Directed by: David Fincher
Plot: The history of the creation of Facebook by Mark Zuckerberg.
Rotten Tomatoes Freshness: 98%
Critic Consensus: "Impeccably scripted, beautifully directed, and filled with fine performances, The Social Network is a riveting, ambitious example of modern filmmaking at its finest."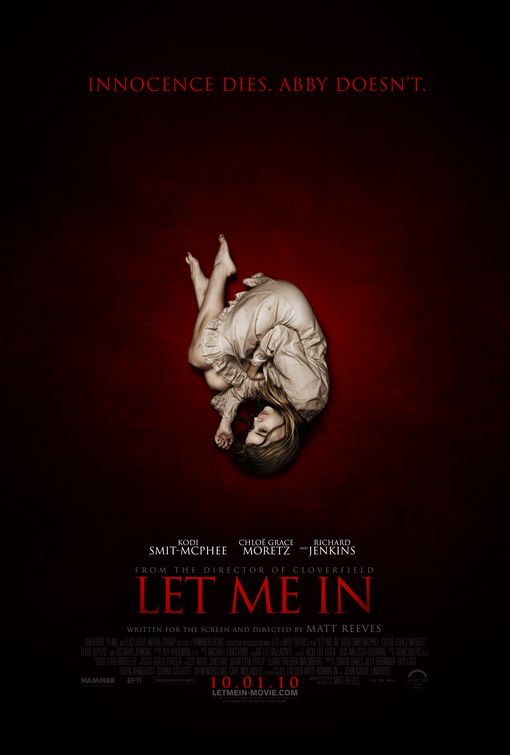 Let Me In
Starring: Chloe Moretz, Kodi Smit-McPhee, Richard Jenkins, Elias Koteas
Directed by: Matt Reeves
Plot: A shy young boy makes friends with a mysterious girl who turns out to be a vampire, who might be responsible for a string of killings in the area.
RT Freshness: 84%
Critic Consensus: "Similar to the original in all the right ways — but with enough changes to stand on its own — Let Me In is the rare Hollywood remake that doesn't add insult to inspiration."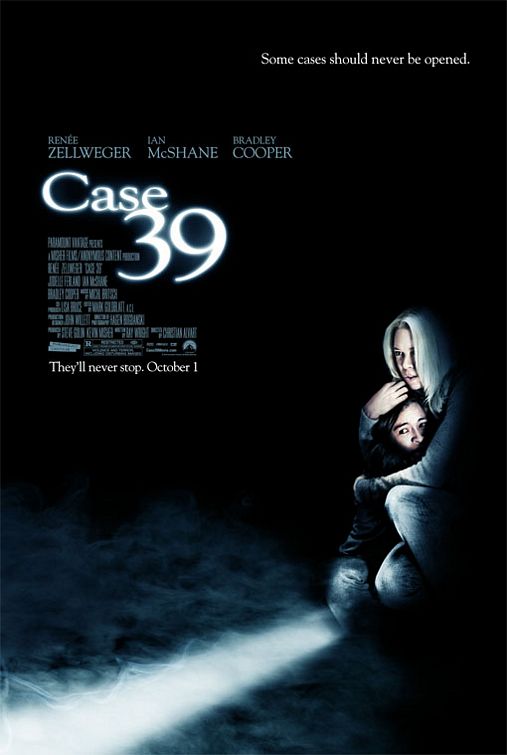 Case 39
Starring: Renee Zellweger, Bradley Cooper, Ian McShane, Jodelle Ferland
Directed by: Christian Alvart
Plot: A social worker saves a young girl from her abusive parents but finds that she is also haunted by evil spirits.
RT Freshness: 22%
Critic Consensus: "Director Christian Alvert has a certain stylish flair, but it's wasted on Case 39's frightless, unoriginal plot."
Admit One
bradley cooper
case 39
chloe moretz
david fincher
ian mcshane
jesse eisenberg
justin timberlake
kodi smit-mcphee
let me in
matt reeves
new in theaters
oscar worthy
renee zellweger
the social network
vampires