News Shotgun 10/15
By Zach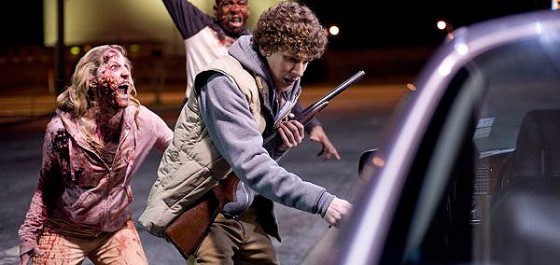 ABC bringing Incredible Hulk back to TV: The Hulk has had some ups and downs in recent years but along with his return to the big screen in The Avengers, there's also going to be a new TV series on ABC sometime in the near future.  Nothing is really set yet but the Hulk worked great as a TV show before and I'd love to see a new show that features actual Hulk villains like Absorbing Man, Leader and Abomination.
Zoolander 2 Script almost done: It's been a long time coming but screenwriter Justin Theroux says the script fro Zoolander 2 is just about finished.  The plot supposedly finds Derek and Hansel trying to claw their way back onto the top of the fashion world and the villainous Mugatu is back as well, possibly teamed with another villain played by Jonah Hill.  I appreciate the first Zoolander more each time I watch it and I would probably be down for more.
Top Gun 2 coming?: Paramount is supposedly trying to work with Jerry Bruckheimer and Tony Scott to get a sequel to the 80's classic off the ground.  Word is that it would focus on a new group of fighter pilots with a small part for Maverick.
Tom Hardy is the villain for Batman 3: The third Christopher Nolan Batman movie began or is begining to film sometime soon and it was revealed this week that the villain will be played by Tom Hardy.  Hardy was awesome in this year's Nolan movie, Inception, and would be a good fit for any number of Batman villains.  It's assumed The Riddler will be the villain but there's also the Killer Croc rumors so we'll have to wait and see.
Rhys Ifans is Reptile in the Spider-Man reboot: I feel really bad for Dylan Baker, the fantastic character actor who played Curt Connors in all 3 Raimi Spider Mans, because the reboot will finally feature the Lizard but British actor Rhys Ifans will be in the part.  I'll always know Ifans as the kicker from The Replacements but he's been in a bunch of other movies as well.
Danny Boyle will direct another 28….Later movie: Danny Boyle recently said during an interview that he'll be directing another sequel to his fantastic zombie movie 28 Days Later.  28 Weeks Later was the first sequel and was generally well recieved but it will be nice to have the guy who originated it back at the helm.
Eric Stoltz as Marty McFly: The 25th Anniversary Blu Ray collection of Back to the Future is out in a couple weeks and a segment from the documentary included was released this week which features scenes that were filmed with actor Eric Stoltz, who was replaced by Michael J. Fox five weeks into production.  Check out the weirdness below:
I'm like the J. Jonah Jameson of Everything Action, writing and editing and constantly demanding pictures of Spider-Man.
28 days later
28...later
abc
back to the futre
batman 3
christopher nolan
danny boyle
disney
dr. curt connors
dylan baker
eric stoltz
inception
incredible hulk
marty mcfly
Marvel
News
news shotgun
rhys ifans
the lizard
the riddler
tom hardy
top gun 2
tv series
villain
zombies
zoolander 2