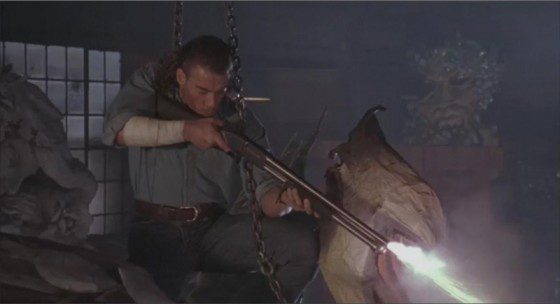 Uncle Ben and Aunt May cast for Spider-Man reboot: Peter Parker's beloved aunt and uncle have been cast for the reboot and Uncle Ben will be played by Martin Sheen while Aunt May will be played by Sally Field.
Silent Hill sequel on the way: The first Silent Hill movie is regarded as one of the best video game movies but was kind of a box office bomb.  The studios still think there's some potential in it however as it was announced this week that Silent Hill: Revelation 3D will be coming sometime in the future.  Mostly based on Silent Hill 3, it will follow 18 year old Heather Mason as she discovers the source of her frequent nightmares and the disappearance of her father.
Ghostbusters 3 starting to shoot in May: Who knows what the story or cast is going to be but industry reporters Production Weekly said that the third Ghostbusters movie will begin shooting in May of next year.  There's been all sorts of crazy rumors, possible plots, etc. over the years so hopefully if this is true we'll get some concrete info sometime soon.
Community gets two more episodes: Ratings haven't been the best for our beloved Community but NBC recently ordered another two episodes for this season, bringing the total up to 24.  This is pretty good news but the Sword of Cancellation might still be over it's head.
Terra Nova fires entire writing staff, delayed until next fall: One of the shows I was looking forward to was Spielberg's time traveling dinosaur show Terra Nova.  Apparently things weren't up to snuff with the writing as the entire staff has been fired and the show won't premiere until next fall.
General Zod NOT in Superman: The internet is 0-2 as far as comic book movie villain casting goes.  First Chris Nolan said The Riddler is not the villain of The Dark Knight Rises and now Zack Snyder has said that General Zod will not be the villain of his Superman film.  He also said the movie takes a slightly different direction than other Superman films and it may or may not deal with his early years.
I'm like the J. Jonah Jameson of Everything Action, writing and editing and constantly demanding pictures of Spider-Man.
3d
aunt may
community
general zod
ghostbusters 3
martin sheen
news shotgun
peter parker
sally field
sequel
silent hill
spider man
superman
terra nova
uncle ben
zack snyder