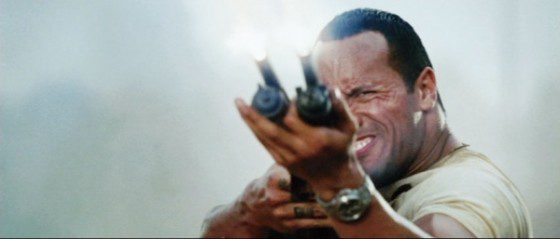 New Hulk TV show details: This week we learned that Hellboy director Guillermo Del Toro is going to be a producer on ABC's future Hulk TV show and will direct the pilot episode.  The Hulk is also going to be a mix of CG and puppetry.
Mike White directing Pride & Predjudice & Zombies: People have been in and out of the adaptation of Seth Grahame Smith's literary mash up but now Mike White is signed on to direct.  White doesn't have a lot of directing experience but he has written a bunch of things including School of Rock, Orange County and a bunch of Freaks & Geeks episodes.
Steven Soderbergh remaking The Man from U.N.C.L.E.: Another TV show is getting a modern remake as Steven Soderbergh, director of the Ocean's series and The Informant, is remaking the 60's spy show The Man from U.N.C.L.E.  The show followed super spy Napoleon Solo as he tried to keep America safe from the Soviets.  George Clooney is apparently interested in starring and Soderbergh wants to keep the 60's setting.
Denis Leary in Spider Man: Another piece of the Spider Man puzzle was added this week as Denis Leary was cast as Captain George Stacy, previously played by James Cromwell in Spider Man 3.
Tom Hardy possibly Hugo Strange: Your weekly Batman 3 rumor, this time we have some people saying that Tom Hardy will be playing Batman rogue Hugo Strange.  Strange is a criminal genius who became obsessed with discovering who Batman actually was and actually succeeded in unmasking him and then tried to sell the identity to the highest bidder.  I don't think any of us thought of this before but it seems like it could be a cool choice.
I'm like the J. Jonah Jameson of Everything Action, writing and editing and constantly demanding pictures of Spider-Man.
abc
denis leary
george clooney
george stacy
guillermo del toro
hugo strange
hulk
james cromwell
mike white
movie news
news shotgun
pride and predjudice and zombies
school of rock
spider man
steven soderbergh
the dark knight rises
the man from U.N.C.L.E.
tom hardy
tv show