News Shotgun 1/14
By Zach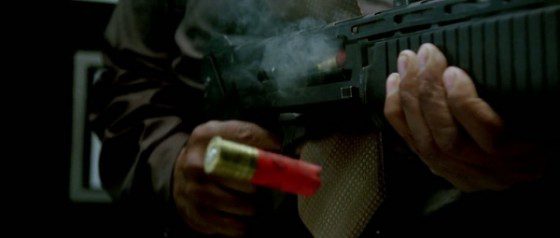 Jurassic Park on Blu Ray: Universal announced that Jurassic Park will finally arrive on Blu Ray this year along with it's two sequels.
Missile Command Movie in the works: Fox is planning a movie adaptation of the classic arcade game Missile Command.  Not much is known but I wonder what kind of story they would come up with for a game involves shooting missiles with missiles.
Pac Man reality show?: Merv Griffin, the man behind Jeopardy! and Wheel of Fortune wants to develop a reality competition show based on Pac Man.  The idea is being described as a Wipeoutesque game show that will feature contestants running through mazes and getting chased by ghosts.
First Official Photo of Andrew Garfield as Spider-Man: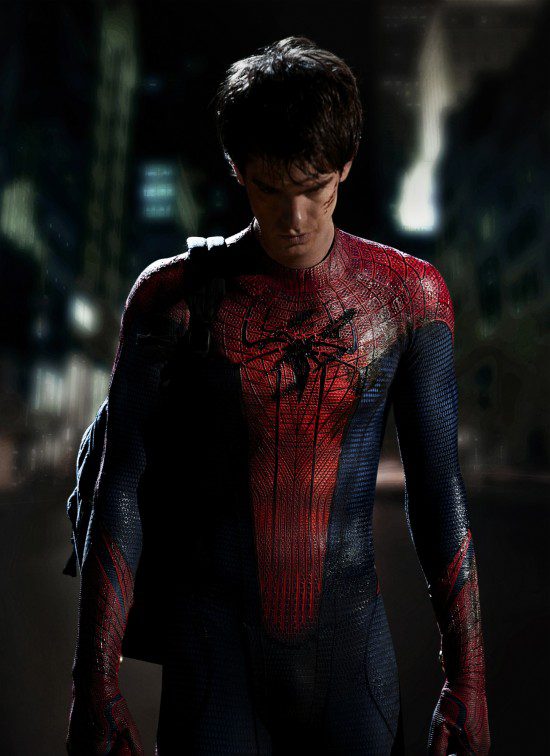 Lena Headey cast as villain of Dredd: Headey, from 300 and the Sarah Connor Chronicles, will be playing Madeline Madrigal aka Ma-Ma, the leader of one of the gangs in Mega City.
Bond 23 officially back on: Sam Mendes, director of American Beauty, Road to Perdition and Revolutionary Road, will be directing Daniel Craig in the 23rd Bond movie, which is coming out November 9, 2012.
There was a "Batman in High School" cartoon pitched: Celeste Green and Jeffrey Thomas, a comic writing/artist team, pitched the show Gotham High to DC but it was never picked up.  The show would have followed a young Bruce Wayne in high school and all his rogues would be fellow students.  Check out an image below: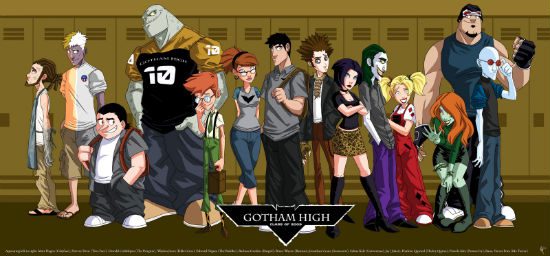 Ang Lee built a giant Hulk robot for his Hulk movie: Ang Lee's Hulk was a pretty disastrous adaptation of the Hulk but one thing that might have made it slightly awesome would have been if Lee had actually used this practical Hulk robot.  From the same guy who unearthed the Superman Lives suit test, check out this test footage of Robo Hulk:
I'm like the J. Jonah Jameson of Everything Action, writing and editing and constantly demanding pictures of Spider-Man.
2003
300
andrew garfield
ang lee
batman in high school
blu ray
bond 23
bruce wayne
daniel craig
DC
gotham high
hulk
judge dredd
jurassic park
lena headey
ma-ma
mega city
missile command
news shotgun
pac man
practical hulk
reality show
robot
sam mendes
spider man
test footage
the sarah connor chronicles