The Black Keys are… HOWLIN FOR YOU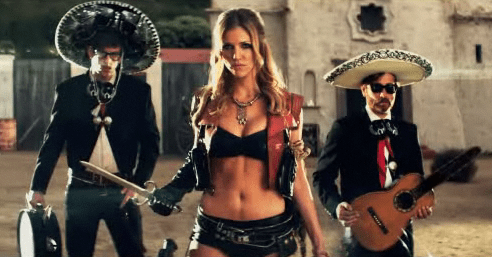 Is it just me, or is the Grindhouse genre finally coming back? Hot off the heels of the Kobe Bryant "Black Mamba" short film I talked about yesterday comes this music video from indie blues rockers The Black Keys. The "Howlin' for You" clip stars Tricia Helfer as a Bride-esque killer looking for revenge of her father's death. The band makes an appearance but also starring are a slew of b-listers such as Todd Bridges, Corbin Bernsen and.. Shaun White?! Yeah, it's that crazy.
View the kick-ass clip here, courtesy of IMDB or below.
Techie guru, who also posts sometimes.
black keys
corbin bernsen
grindhouse
howlin for you
music video
shaun white
the bride
todd bridges
tricia helfer