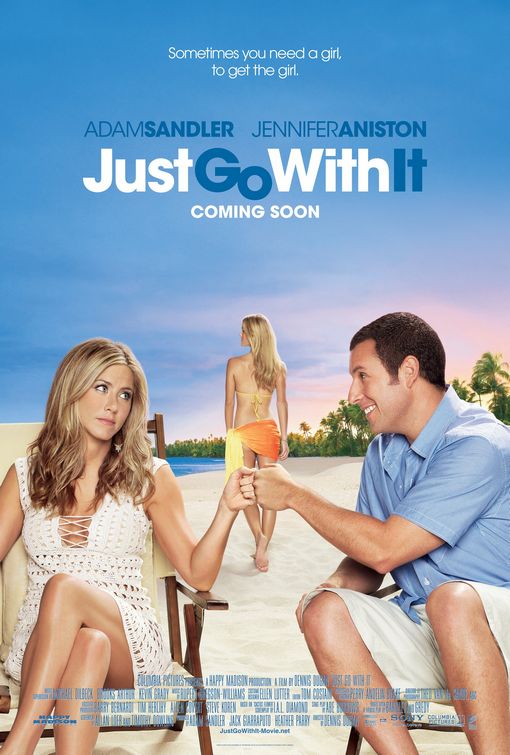 Just Go With It
Starring: Adam Sandler, Jennifer Aniston, Brooklyn Decker, Nicole Kidman, Nick Swardson
Directed by: Dennis Dugan
Plot: Plastic surgeon Danny pretends to be married to pick up chicks but when he meets the girl of his dreams he has to enlist his best friend to pretend to be his ex-wife and things snowball from there.
Rotten Tomatoes Freshness: 22%
Critic Consensus: "Just Go With It may be slightly better than some entries in the recently dire rom-com genre, but that's far from a recommendation."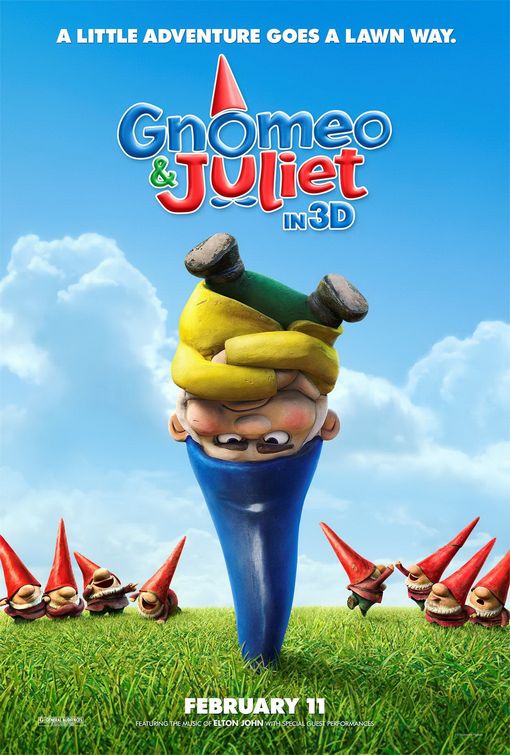 Gnomeo & Juliet
Starring: James McAvoy, Emily Blunt, Michael Caine, Maggie Smith, Jason Statham
Directed by: Kelly Asbury
Plot: Lawn gnomes Gnomeo & Juliet fall in love despite coming from warring gnome factions.
RT Freshness: 52%
Critic Consensus: "While it has moments of inspiration, Gnomeo and Juliet is often too self-referential for its own good."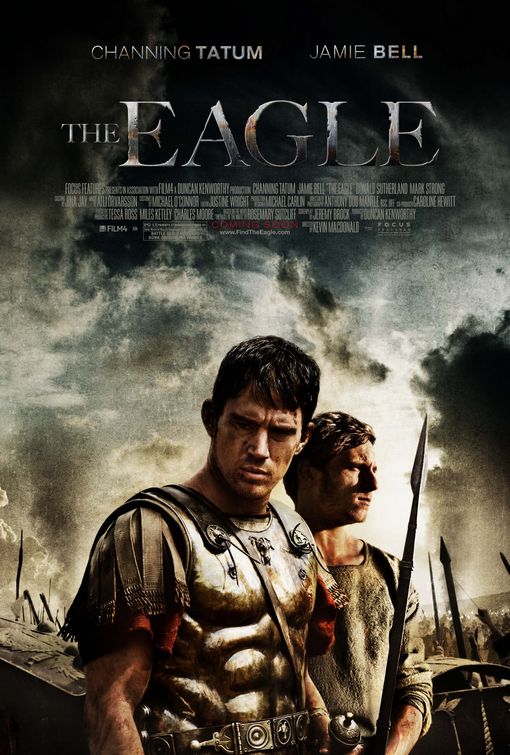 The Eagle
Starring: Channing Tatum, Jamie Bell, Mark Strong, Donald Sutherland
Directed by: Kevin MacDonald
Plot: Marcus Aquila journeys with his slave Esca to try and recover his father's lost eagle standard and figure out why he and 5,000 men disappeared.
RT Freshness: 34%
Critic Consensus: "The Eagle has a pleasantly traditional action-adventure appeal, but it's drowned out by Kevin Macdonald's stolid direction and Channing Tatum's uninspired work in the central role"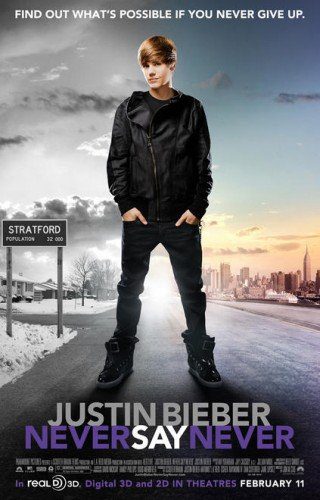 Justin Bieber: Never Say Never
Starring: Justin Bieber
Directed by: Jon Chu
Plot: The rise of Justin Bieber is documented in 3D
RT Freshness: 65%
Critic Consensus: "As a tour documentary, it's rather uninspired — but as a 3D glimpse of a building pop culture phenomenon, Never Say Never is undeniably entertaining"
I'm like the J. Jonah Jameson of Everything Action, writing and editing and constantly demanding pictures of Spider-Man.
adam sandler
Admit One
gnomeo & juliet
just go with it
justin bieber
never say never
new in theaters
the eagle