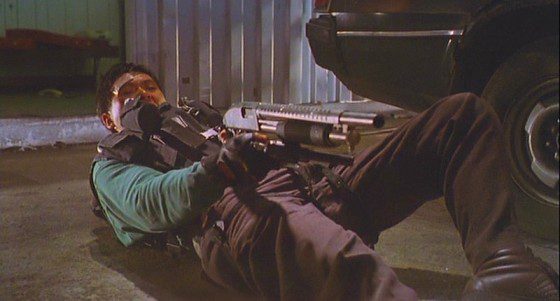 Michael Bay producing Zombies vs. Robots: Bay and his production company, Platinum Dunes, are going to be adapting the comic Zombies vs. Robots into a movie.  The comic follows a group of robots whose function is to protect the last human baby from the hordes of the undead that have taken over the world.  I would be kind of excited to see a Michael Bay influenced zombie movie, especially one that also has robots.
DJ Caruso directing Preacher: The director of such classics like Eagle Eye and the recent I Am Number Four is signed on to direct the adaptation of what many consider one of the greatest comic series ever.
Vin Diesel producing web series, The Ropes: Diesel is going to be producing an 18 part web series that will be inspired by his early days working as a bouncer at a club.  Each episode will be around 7 minutes long and follow the lives of a group of bouncers and the people they have to deal with.
Wrath of the Titans will be 3d: Clash of the Titans is widely considered one of the worst examples of latter day 3D, so it's kind of surprising that next year's sequel, Wrath of the Titans, will also be 3D and also be post converted instead of being shot in 3D.  Director Jonathan Liebesman insists he's going to have a consultant on set to make sure they are optimizing their shots for 3D but post conversion is definitely something that needs to go away.
The Bodyguard getting a remake: The Kevin Costner/Whitney Houston "classic" from 1992 is supposedly getting a remake from Warner Bros.  The Kevin Costner character will be re-imagined as a recently returned Iraq War vet who must protect an up and coming young singer from stalkers and other threats.  He finds it's more difficult in this day and age with social media sites like Twitter and Foursquare letting people know where people are 24/7.   No word on who will star but WB apparently wants "A young, female singer with global appeal".
Kiefer Sutherland returning to TV: Post 24, Kiefer has been doing a wide range of different projects from the web series The Confession, the Broadway play That Championship Season and more but he's returning to TV in the Tim Kring series Touch.  The show will follow Kiefer as the father of an autistic boy who can see the future.
bouncers
clash of the titans
dj caruso
jonathan liebesman
kevin cosnter
kiefer sutherland
michael bay
news shotgun
platinum dunes
post converted 3D
preacher
remake
the bodyguard
the ropes
tim kring
touch
vin diesel
whitney houston
wrath of the titans
zombies vs robots