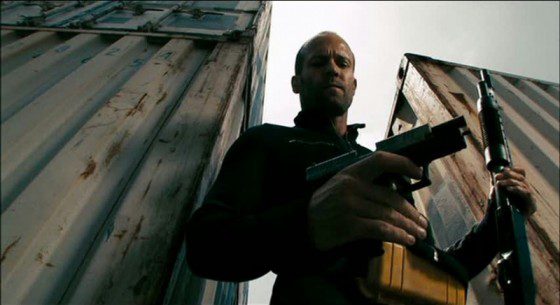 Jeremy Renner offered lead in the next Bourne movie: Jeremy Renner is quickly becoming one of the big action stars between playing Hawkeye in The Avengers, taking over the Mission Impossible franchise from Tom Cruise and now this week we learned that Renner has been offered the lead in Tony Gilroy's upcoming Bourne Legacy.  Renner wouldn't play Jason Bourne but a similarly skilled agent.
Kate Beckinsale up for "Lori" in Total Recall remake: The remake/re-imagining of Total Recall continues to build up it's cast and this week it was learned that Kate Beckinsale is up for the part of Lori Quaid, played by Sharon Stone in the original.  Beckinsale is married to director Len Wiseman so this probably most likely happening.
Tom Jane starring with Stallone in Headshot: We've been reporting about Stallone's next project "Headshot" for a couple weeks now but this week we learned that Tom Jane has been cast has his co-star.  Jane will play the NYPD cop who teams up with Stallone's hit man to investigate a series of murders.
First Look at Shockwave in Transformers: Dark of the Moon:
Leatherface 3D in the works: The remakes of The Texas Chainsaw Massacre kicked off the recent trend of horror remakes and put Michael Bay's Platinum Dunes company on the map.  PD sold off the rights to sequels to Texas Chainsaw to Twisted Pictures (Makers of Saw) and they are working on getting a 3D sequel to the big screen.  Director John Luessenhop, who most recently directed Takers, has been tasked with directing.
DirecTV starting Premium Video on Demand: DirecTV launched their Premium Video on Demand service this week, which will allow subscribers to rent movies two months after they are released in theaters.  One premium movie will be available at a time for the cost of $29.99.  Just Go With It is the first movie available and The Adjustment Bureau, Cedar Rapids and Hall Pass will be following soon.
What the "I Am Legend" vampires could have looked like: SFX Deep Throat Steve Johnson has released another video of unused special effects, this time for what would have been the makeup/practical effects for Will Smith's "I Am Legend".  Why they didn't go this direction instead of the absolutely horrible CG is beyond me.
I'm like the J. Jonah Jameson of Everything Action, writing and editing and constantly demanding pictures of Spider-Man.
bourne legacy
direcTV
headshot
i am legend
jeremy renner
just go with it
kate beckinsale
leatherface 3d
michael bay
Mission Impossible
News
news shotgun
platinum dunes
practical effects
premium video on demand
saw
sharon stone
shockwave
special effects
Stallone
steve johnson
takers
texas chainsaw massacre
the avengers
tom jane
tony gilroy
total recall
transformers: dark of the moon
twisted pictures
vampires