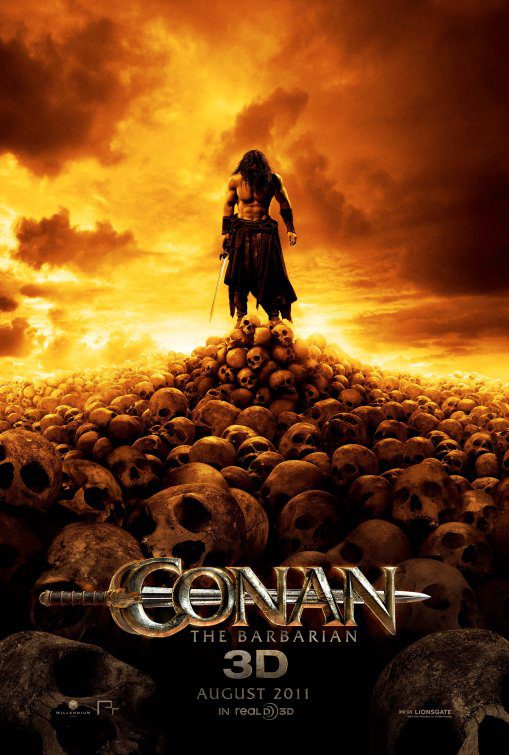 Conan the Barbarian
Starring: Jason Momoa, Rachel Nichols, Stephen Lang, Rose McGowan, Ron Perlman, Said Taghmaoui
Directed by: Marcus Nispel
Plot: Cimmerian warrior Conan sets out on a mission of revenge but soon discovers he may be the only hope to stop a vicious warlord from conquering all of Hyboria.
Rotten Tomatoes Freshness: 26%
Critic Consensus: "While its relentless, gory violence is more faithful to the Robert E. Howard books, Conan the Barbarian forsakes three-dimensional characters, dialogue, and acting in favor of unnecessary 3D effects"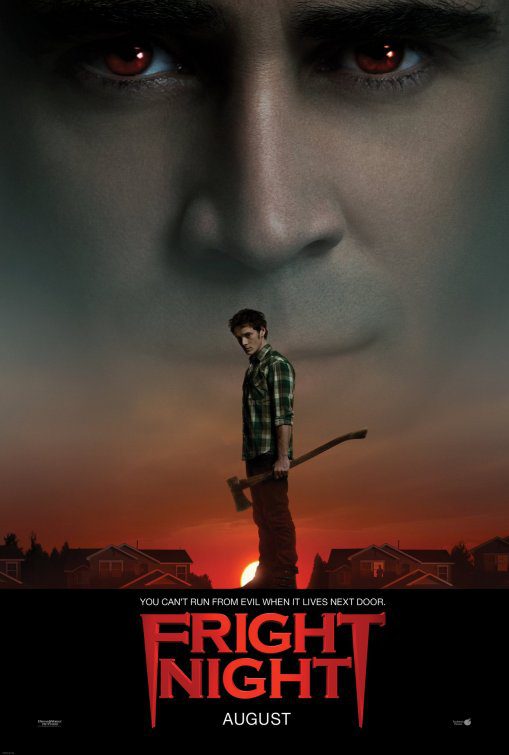 Fright Night
Starring: Anton Yelchin, Colin Farell, Toni Colette, David Tennant, Christopher Mintz-Plasse, Imogen Poots
Directed by: Craig Gillespie
Plot: High school senior Charlie begins to suspect his new next door neighbor, Jerry, might be a vampire.
RT Freshness: 78%
Starring: Jessica Alba, Joel McHale, Jeremy Piven, Alexa Vega, Daryl Sabara, Rowan Blanchard, Mason Cook
Directed by: Robert Rodriguez
Plot: Retired spy Marissa Cortez and her whole family are called into action when the evil Timekeeper threatens to take over the world.
RT Freshness: 9%
Critic Consensus: N/A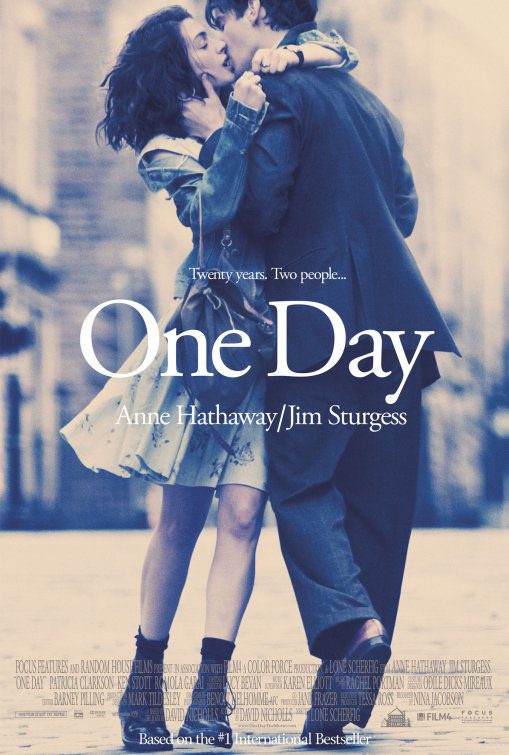 One Day
Starring: Anne Hathaway, Jim Sturgess, Tom Mison, Tim Key, Rafe Spall, Jodie Whittaker
Directed by: Lone Scherfig
Plot: After spending one day together in June of 1988, Emma and Dexter continue to stay in touch and meet for the next twenty years.
3d
Admit One
anne hathaway
anton yelchin
colin farell
conan the barbarian
fright night
jason momoa
jessica alba
jim sturgess
joel mchale
new in theaters
one day
robert rodriguez
spy kids: all the time in the world