Know Your "That Guy": David Strathairn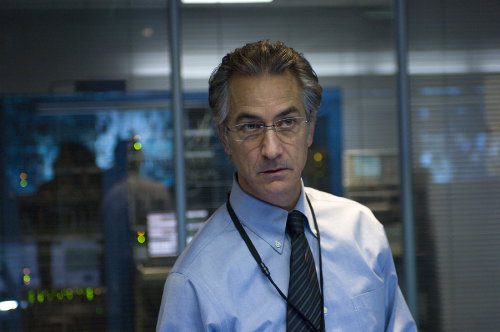 David Strathairn
Born: January 26, 1949
Number of Roles: 107
Best Known for Playing: Intelligent, Stern authority figures
First Appearance: Ron Desjardins in Return of the Secaucus Seven (1979)
Most Recent Appearance: Dr. Lee Rosen on Alphas (2011)
Can Be Seen in:
The Bourne Ultimatum
The Spiderwick Chronicles
We Are Marshall
Good Night and Good Luck
Twisted
Big Apple
Limbo
LA Confidential
The Firm
Home for the Holidays
A League of their Own
Fracture
Fun Facts:
Friend of director John Sayles, who constantly casts Strathairn in his films.
Worked as a clown for the Ringling Bros. Circus in Florida
In his early acting years, he hitchhiked across New York to perform at local theaters.
alphas
authority figures
big apple
david strathairn
fracture
good night and good luck
Know Your "That Guy"
la confidential
limbo
the bourne ultimatum
the firm
the spiderwick chronicles
twisted
we are marshall