Musical Montage: Alan Silvestri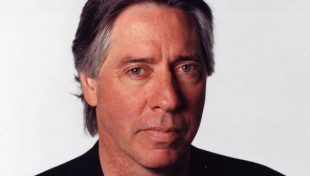 We're highlighting another composer this week in Musical Montage with the fantastic Alan Silvestri.  Silvestri is the composer on a wide range of movies ranging from classics like Back to the Future to not so classics like Van Helsing and most recently composed the score for Captain America: The First Avenger. Check out some of his memorable scores below.
Back to the Future Theme
Forrest Gump Theme
The Delta Force Theme
Predator Main Theme
Transylvanian Horses from Van Helsing
Hoedown version of ZZ Top's "Doubleback" from Back to the Future III
Eddie's Theme from Who Framed Roger Rabbit?
Beowulf Main Theme
Captain America: The First Avenger Theme
alan silvestri
back to the future
back to the future III
beowulf
captain america the first avenger
composer
film scores
forrest gump
musical montage
predator
the delta force
van helsing
who framed roger rabbit?
zz top