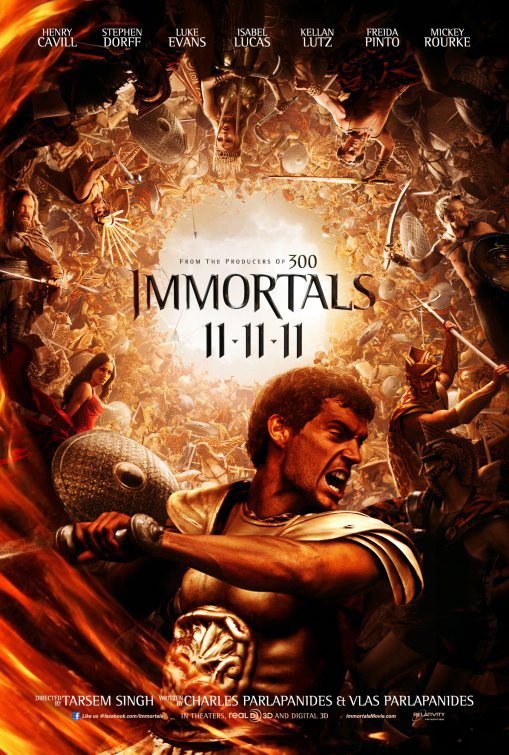 Immortals
Starring: Henry Cavill, Mickey Rourke, Freida Pinto, Luke Evans, Stephen Dorff, Kellan Lutz, John Hurt
Directed by: Tarsem Singh
Plot: Evil warlord King Hyperion is attempting to conquer both Heaven and Earth by freeing the Titans from their prison in Mt. Tarturus and Zeus calls upon Theseus, a poor stonemason, to lead the resistance against him.
Rotten Tomatoes Freshness: 38%
Critic Consensus: "The melding of real sets, CG work, and Tarsem's signature style produces fireworks, though the same can't be said for Immortals slack, boring storytelling"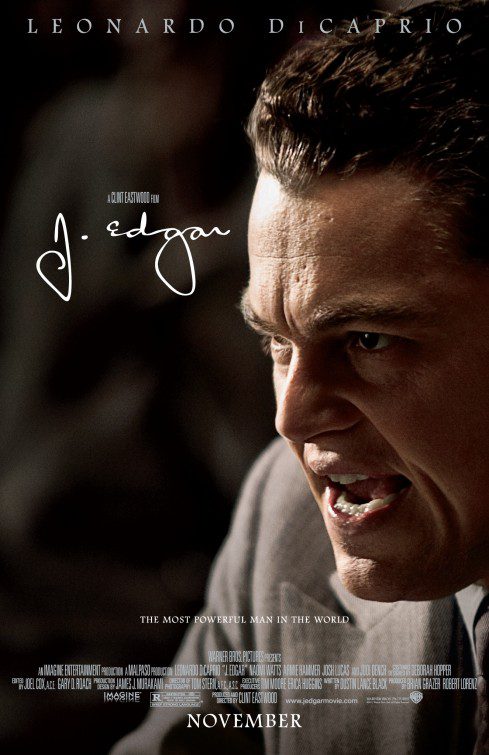 J. Edgar
Starring: Leonardo DiCaprio, Naomi Watts, Armie Hammer, Josh Lucas, Judi Dench, Ed Westwick, Jeffrey Donovan
Directed by: Clint Eastwood
Plot: The rise to power of J. Edgar Hoover as he became the head of the FBI and one of the most powerful men in the country.
RT Freshness: 42%
Critic Consensus: "Leonardo DiCaprio gives a predictably powerhouse performance, but J. Edgar stumbles in all other departments with cheesy makeup, poor lighting, confusing narrative, and humdrum storytelling"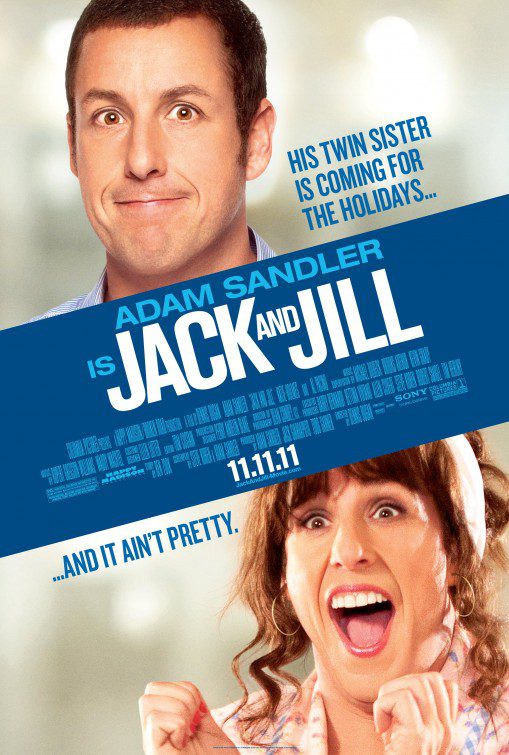 Jack and Jill
Starring: Adam Sandler, Katie Holmes, Al Pacino, Elodie Tougne, Rohan Chand, Eugenio Derbez
Directed by: Dennis Dugan
Plot: Successful ad executive Jack Sadelstein must survive the annual visit of his identical twin sister, Jill, during the holidays.
RT Freshness: 3%
Critic Consensus: "Although it features an inexplicably committed performance from Al Pacino, Jack and Jill is impossible to recommend on any level whatsoever"
I'm like the J. Jonah Jameson of Everything Action, writing and editing and constantly demanding pictures of Spider-Man.
adam sandler
Admit One
al pacino
clint eastwood
greek mythology
hyperion
immortals
j. edgar
jack and jill
leonardo dicaprio
new in theaters
tarsem singh
theseus
zeus