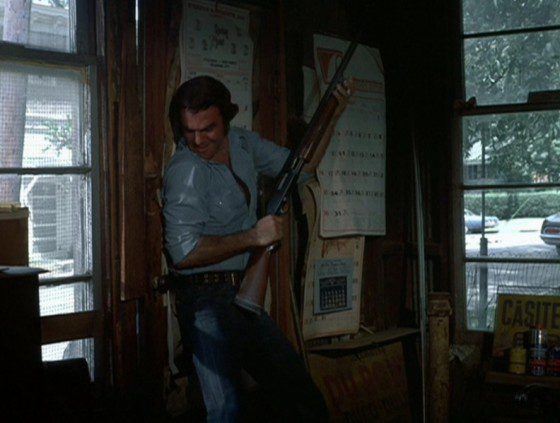 A&E developing prequel series to "Psycho":  A&E, former of home of Steven Seagal: Lawman and other fine programming, is developing a prequel series to the Alfred Hitchcock classic, Psycho.  Called "Bate Motel",  the series will go into the backstory of Norman Bates and how his relationship with his mother turned him into a murdering psychopath.
CW developing a Green Arrow television series:  Proabably reeling from the loss of their only notable show, Smallville, the CW is looking to DC for another show, this time based on Green Arrow.  Green Arrow actually appeared on a few episodes of Smallville but this version will have nothing to do with that.  Green Arrow is a character that could be cool if done right but also has an insane history ranging from being a wandering hippy to mayor of his city to a billionaire playboy.
BBC confirms that Sherlock is getting a third season:  Give us the second season already!
Star Trek 2 starts shooting: Great.
The Expendables 2 will be PG-13: It started out as a rumor earlier this week but it was confirmed by Stallone that The Expendables 2 will be PG-13 as per Chuck Norris' contract.  Norris opposed mostly to the foul language of the script but I'm more concerned how this will effect the violence of the movie, easily one of the most fun parts of the first Expendables.  Hopefully they push it as far as they can.
Star Wars novel "Darth Plagueis" out now: In the continuing mission to expand on the back stories of every character mentioned in Star Wars, a novel detailing the history of Darth Plagueis, the Sith master who, I believe, trained Emperor Palpatine and could bend the Force to do pretty much anything, even creating life.
Billy Bob Thorton, Tom Jane and James Marsden battling a bear in Red Machine:  Next week we have Liam Neeson battling wolves in "The Grey" and announced this week is another "man vs beast" movie with Red Machine, directed by David Hackl of Saw V.  Tom Jane and James Marsden star as a pair of estranged brothers who take their girlfriends on a camping trip to help mend their relationship when they come under attack by a legendary, and vicious, grizzly bear nicknamed the Red Machine.  Billy Bob Thorton co-stars as a legendary bear hunter.
First Look at the new Riddick movie:
I'm like the J. Jonah Jameson of Everything Action, writing and editing and constantly demanding pictures of Spider-Man.
A&E
billy bob thorton
chronicles of riddick
chuck norris
CW
darth plagueis
first look
green arrow
james marsden
killer grizzly bear
News
news shotgun
novel
pg-13
prequel series
psycho
red machine
riddick
sherlock
Stallone
star trek 2
star wars
television series
the expendables 2
third series
tom jane
vin diesel