The Amazing Spider-Man Theatrical Trailer *Updated*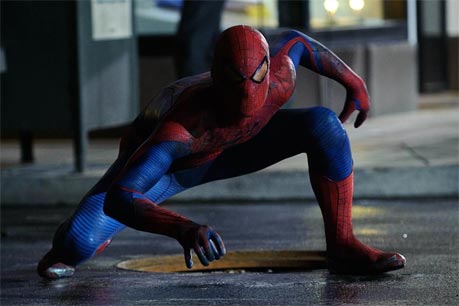 Last July we got the first trailer for The Amazing Spider Man and this week we got the full theatrical trailer, which is thankfully less emo than the first trailer and give the first glimpses of The Lizard.  Marc Webb of (500) Days of Summer is directing this reboot and The Social Network's Andrew Garfield is taking over as the web slinger with Martin Sheen, Sally Field, Emma Stone and Denis Leary and Rhys Ifans co-starring.  I think everyone would have preferred a continuation of the Sam Raimi trilogy instead of going back to the origin yet again but this new trailer reveals some new stuff that could be interesting, like Peter's father working with Dr. Connors at Oscorp and Peter being seemingly unmasked in public.  The Lizard looks pretty different from his previous incarnations and almost looks more like Killer Croc from Batman.  I'm slightly more excited for Spider-Man now than after the first trailer and will definitely check it out when it comes out.  What do you guys think of this trailer?
5/4 *Update* The second full trailer for The Amazing Spider Man is now online and features a little more new footage, including some more of The Lizard and plays up the weird conspiracy angle the movie seems to be going in, implying someone caused Peter to become Spider-Man because of something his parents were working.  This movie could go either way in terms of quality.
andrew garfield
aunt may
curt connors
emma stone
emo
gwen stacy
marc webb
mechanical web shooters
oscorp
peter parker
rhys ifans
sam raimi
spider man
summer 2012
the amazing spider-man
the lizard
tobey maguire
Trailer Park
uncle ben