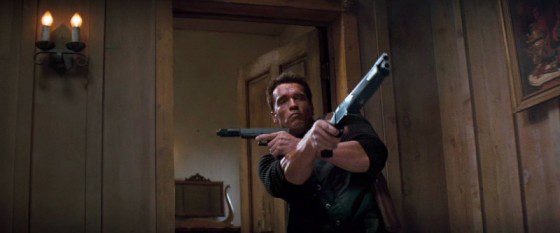 The Amazing Adventures of Spider-Man gets revamped: One of the original rides that debuted at Islands of Adventure, and turned heads, is the The Amazing Adventures of Spider Man dark ride, where guests become Daily Bugle reporters and head out into NYC to get footage of Spider Man and end up needing to be rescued by the wall crawler when most of the major villains start attacking.  The ride was relaunched on Thursday with brand new graphics, updated sound and a new score and Stan Lee now makes a cameo.
Ralph McQuarrie passes away at age 82:  Last Sunday, legendary concept artist Ralph McQuarrie passed away at age 82.  McQuarrie was responsible for the look and feel of the Star Wars franchise, doing the concept art for the original trilogy.  His designs have been the subject of many Star Wars art books and even action figures and he also did concept art for ET, Battlestar Galactica, Cocoon and Jurassic Park.
Animal House becoming a Broadway musical:  The classic comedy Animal House will apparently make it's way to Broadway as a musical sometime in the near future.  Co-director of The Book of Mormon, Casey Nicholaw, will be directing the adaptation and the Barenaked Ladies will be writing the music.
 Bill and Ted 3 Script complete: After a bit of development, the script for a third Bill & Ted movie is apparently completed and both Keanu Reeves and Alex D Winter are totally on board with it.  The next battle is to get the movie actually green lit.
Redbox rents out it's 2 billionth movie: Hopefully you took advantage of the free movie they offered everyone yesterday.
Fox cancels Terra Nova: One of the most hyped shows of the new television season, Terra Nova has been cancelled by Fox as it's apparently too expensive to continue producing with the diminishing ratings the show has been averaging.  Fox is also apparently trying to shop the show to other networks, with cable networks like SyFy being rumored as a potential customer.
Chronicle director Josh Trank in talks for Venom movie: Josh Trank, director of Chronicle, is in demand for superhero movies right now.  He was rumored to be in talks for the Fantastic Four reboot at Fox and now he might also be in talks to direct a Venom movie for Sony.  There's no details about what the movie would be about but anything is better than Venom's original big screen debut in Spider Man 3.
The theft of Nicolas Cage's Action Comics No. 1 becoming a movie: One of the many crazy, real life, misadventures of Nicolas Cage is that his copy of Action Comics No. 1, probably the most expensive comic in the world, was stolen and, through random circumstance, ended up in a storage locker that was sold in an auction.  Thomas Lennon and Robert Ben Garant (of Reno 911 fame) wrote the script and Lionsgate will distribute the movie, which will be a heavily fictionalized and comedic take on the story.  Lennon and Garant wrote the part of Nicolas Cage for Cage himself, but Cage is apparently not interested.  Might I suggest Chris Klein as a surrogate Cage?
I'm like the J. Jonah Jameson of Everything Action, writing and editing and constantly demanding pictures of Spider-Man.
2 billionth rental
action comics no. 1
alex d winter
animal house
armie hammer
barenaked ladies
based on real life
bill and ted 3
broadway musical
cancellation
chris klein
chronicle
concept artist
first look
fox
islands of adventure
johnny depp
josh trank
keanu reeves
news shotgun
nicolas cage
promo picture
ralph mcqaurrie
redbox
RIP
robert ben garant
script
sony
spider man
star wars
stolen comic
terra nova
the amazing adventures of spider-man
the lone ranger
tom lennon
venom