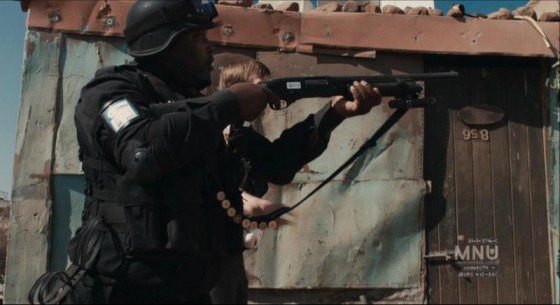 Clerks: The Animated Series might return in 2013: A beloved cult TV show, Clerks: The Animated Series was a victim of being far ahead of it's time and picking the worst network to appear on.  ABC only aired two episodes before cancelling it but the full series is six episodes and has been a must have DVD for fans.  Kevin Smith recently announced on his Twitter feed that he's been talking with Miramax to possibly start releasing new episodes of the series, starting in 2013 and at a rat of one a week.  It's not known how the episodes would be distributed but Miramax recently signed a big deal with Netflix, which would be an awesome platform for releasing the episodes.
Mars Attacks! coming to Broadway:  Next year is the 50th anniversary of the Mars Attacks! trading card franchise, which includes the Tim Burton movie version and the big, brained, squawking Martians will be invading Broadway next year.  It's being written by John Layman, writer of the hilariously dark comic Chew, and will be called Mars Attacks: 21st Century Slaughter.
"Twins" sequel in development: Arnold's comedy movies are not as beloved as his action classics, with the possible exception of Kindergarten Cop but one of them, Twins, is possibly getting a sequel in the near future.  If you're not familiar with the plot of Twins, it features Arnold and Danny DeVito as a pair of brothers who were conceived through an experimental process.  Ivan Reitman directed the original but there's no word on whether he'd return and there's no script or plot or other details.  The only major detail about this sequel is that Eddie Murphy might be pursued to be a third brother of Arnold and DeVito.
anchorman 2
carrie
chloe moretz
chris pine
clerks
dante
jack ryan
jay
kenneth brannagh
kevin smith
leonardo leonardo
mega shark vs mecha shark
mgm
michael bay
News
news shotgun
ninja turtles
platinum dunes
randall
remake
silent bob
the animated series
the asylum
tmnt