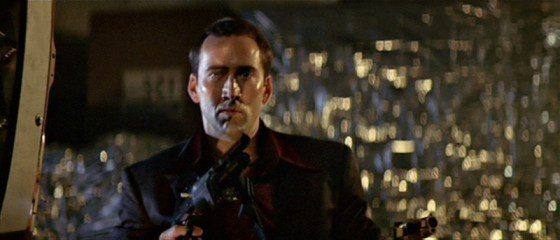 Sam Raimi rumored to direct a Poltergeist remake:  Head of MGM, Roger Birnbaum, gave a talk at the University of Denver recently and mentioned that there is a possibly a remake of the horror classic Poltergeist with Sam Raimi in talks to direct.
Julianne Moore offered role of Carrie's mother in the Carrie remake: The Chloe Moretz led Carrie remake is moving forward and Brian's favorite actress, Julianne Moore, has been offered the role of Carrie's mother.  There are also talk that some of the movie could be found footage.
Black Dynamite 2 could start shooting later this year:  According to star and BAMF, Michael Jai White.
Bond 24 could have a 2014 release: Sony seems to want to make up for the gap between Quantum of Solace and this year's Skyfall by aiming for a 2014 release for the 24th Bond movie.  Hopefully Daniel Craig will return as Bond but his contract was for three movies, with the option for a fourth so it isn't a done deal.
Fringe renewed for a fifth and final season:  The showrunner prepared two possible season finales for the current season of Fringe, one in case they got cancelled and had to wrap things up, but now they, thankfully, get to use their other ending as the show as been renewed for a final, 13 episode final season.  Hopefully they can wrap up the dense mythology of the show with that shortened season.
Disney's "Wreck-It Ralph" will feature cameos from famous video game characters: Disney Animation's next movie is the really awesome sounding love letter to classic video gaming, Wreck-It Ralph.  John C. Reilly stars as the title character, who is the bad guy of a Donkey Kongesque 80's arcade game who decides he doesn't want to be a villain anymore and ventures off into other video game machines to try and become a hero.  Disney revealed the recent Cinemacon event that the movie will feature actual, classic video game characters, Roger Rabbit style like Bowser, Dr. Eggman, Zangief, Kano and at least one of the Pac Man ghosts.
Upcoming Pixar project is "Dia De Los Muertos": Lee Unkrich, director of Toy Story 3 and co-director of Toy Story 2, Monsters Inc. and Finding Nemo, is directing an upcoming Pixar movie that is set in the world of the Mexican "Day of the Dead" festival.  Hopefully it's at least half as awesome as Grim Fandango was.
Axe Cop animated series coming to Fox:  Axe Cop, the popular web comic where comic artist Ethan Nicolle wrote and drew the story based on whatever his younger brother Malachai told him, which resulted in superhero Axe Cop and his sidekick, a T-Rex with machine gun arms.  Fox has picked up the property to be an animated show on it's new animation block, that will be on the air and also on-line.
Robert Rodriguez remaking "Fire & Ice":  One of the many upcoming projects for Robert Rodriguez, including Sin City 2 and Machete Kills, is a remake of the Ralph Bakshi animated fantasy movie, "Fire & Ice".  The movie's art direction was designed by legendary artist, Frank Franzetta, and follows a Conanesque warrior on a mission to defeat an evil warlord and save a beautiful princess.
Gina Carano joins "Fast Six":  After her bone smashing debut in Haywire this year, Gina Carano is moving up to the next level of action, joining Fast Six as a member of The Rock's special task force.  Justin Lin is directing and Paul Walker and Vin Diesel are returning as well.
First Look at Django Unchained:
I'm like the J. Jonah Jameson of Everything Action, writing and editing and constantly demanding pictures of Spider-Man.
animated series
axe cop
black dynamite 2
bond 24
cameos
carrie
daniel craig
die de los muertos
disney animation
django unchained
fast six
final season
fire & ice
first look
fringe
gina carano
julianne moore
justin lin
lee unkritch
michael jai white
News
news shotgun
old school video games
Pixar
poltergeist
remake
renewed
robert rodriguez
sam raimi
skyfall
t-rex
wreck it ralph