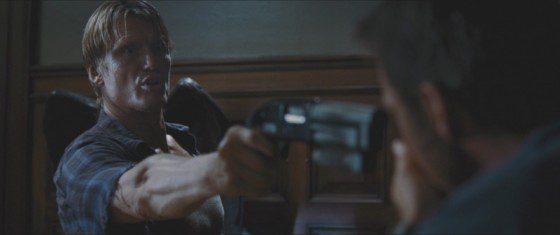 Lego Lord of the Rings video game confirmed:  There were apparently inserts in the physical LOTR lego sets confirming that a video game in the works.  There's not an official confirmation yet but if it is in development it would probably be a late this year, early next year release.
Rebecca Hall might be new Iron Man 3 co-star:  Jessica Chastain backed out of Iron Man 3 recently and Rebecca Hall, probably most recently seen in The Town, might be in line to replace her.  Since the movie is supposed to be heavily influenced by Extremis, the role Hall would be up for would most likely be for scientist Maya Hansen or an equivalent character, who is one of the people responsible for creating the nanotechnology the powers the villain and upgrades Iron Man.
Marion Cotillard says she is NOT playing Talia Al Gul:  One of the big questions related to The Dark Knight Rises is why big actors like Marion Cotillard and Joesph Gordon Levitt are playing generic sounding characters and speculation by many fans was that Cotillard, who is playing Miranda Tate in the movie, is actually playing Talia al Gul, daughter of Ra's Al Gul (Liam Neeson in Batman Begins).  It would make sense to bring the series full circle but Cotillard said in a recent interview that she is definitely NOT playing Talia and that her role was very small and she worked on an off with long gaps in between when she was needed. Is she lying to build buzz or is she telling the truth?
White House Down gets release date:  Roland Emmerich's "Die Hard in the White House" movie will be out November 1, 2013.
The World's End start filming in September: The long awaited third part of Edgar Wright's "Blood and Ice Cream trilogy" will start shooting this September with Simon Pegg and Nick Frost once again co-starring.  The movie is supposed to be a parody of disaster movies, like how Shaun of the Dead parodied zombie movies and Hot Fuzz parodied action movies.
The Starving Games coming from Friedberg/Seltzer:  The directors of such classic films like Epic Movie, Date Movie and Meet the Spartans, Friedberg/Seltzer, are going to be directing a "parody" of The Hunger Games called The Starving Games.  It will probably be filled with the usual non-jokes and horribleness that defined their other movies.
TV Renewals:  TV renewals and cancellations are starting to come in and NBC has renewed 30 Rock, Parks & Recreation, Up All Night, Whitney and…Community!!!!!!!  AMC renewed Talking Dead and Comic Book Men and ABC renewed Once Upon a Time, Revenge, Happy Endings and Suburgatory.
TV Cancellations: NBC cancelled Awake and Fox cancelled Alcatraz
"Red" cast returning for sequel with Catherine Zeta Jones and Byung-Hun Lee (aka Storm Shadow): Red was a fun but forgettable action movie with a bunch of great actors and a sequel is on the way with all the original cast (Bruce Willis, John Malkovich, Morgan Freeman, Helen Mirren) coming back and Catherine Zeta Jones and Byung-Hun Lee joining the cast.  The movie will find the RED team in Europe tracking new enemies.
Cole Hauser cast as villain of "A Good Day to Die Hard":  Cole Hauser, probably best known as Johns from the Riddick movies and games, will be the bad guy of the fifth Die Hard movie, which finds John McClane heading to Russia to rescue his son.
James Cameron only making Avatar related movies from now on:  In between his various ventures like journeying to the deepest part of the ocean and mining asteroids, James Cameron is working on sequels to Avatar and apparently that's all he will make from now on.  He will possibly make documentaries as well but the only original movies he will make now are Avatar sequels.
Prometheus officially rated R: As it should be.
Schwarznegger starring in Ten:  Schwarznegger is starring in a "cops and drugs" thriller from the writer of Training Day, David Ayer and written by Skip Woods of The A-Team and A Good Day to Die Hard.  The movie is about a group of DEA agents who raid a cartel safe house but are actually after the drugs for themselves.  The team thinks they've gotten away with the the theft until they start to get killed one by one.
I'm like the J. Jonah Jameson of Everything Action, writing and editing and constantly demanding pictures of Spider-Man.
30 rock
abc
alcatraz
AMC
avatar
awake
bruce wilis
byung-hun lee
cancellations
catherine zeta jones
cole hauser
comic book men
community
DEA agents
friedberg/seltzer
helen mirren
iron man 3
james cameron
jessica chastain
john malkovich
lego lord of the rings
marion cotillard
miranda tate
morgan freeman
movies
nbc
News
news shotgun
parks & rec
prometheus
rated R
rebecca hall
red
roland emmerich
schwarznegger
sequel
storm shadow
talia al gul
talking dead
ten
the dark knight rises
the starving games
tv renewals
up all night
video game
villain
white house down
whitney