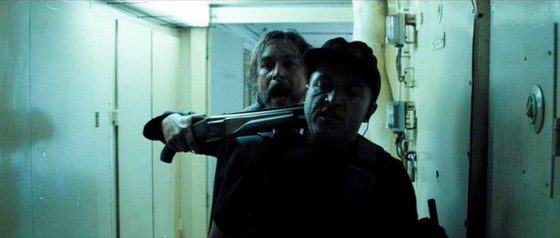 Rob Cohen developing Sir Issac Newton action movie:  Director of XXX and Stealth, Rob Cohen, is developing an action/adventure movie featuring Sir Issac Newton, specifically his time working for the British Mint, where he developed anti-counterfeiting methods and tracked down counterfeiters.  If Abe Lincoln: Vampire Hunter does well in a couple weeks, we can probably expect a slew of these "Historical Bad Asses" action movies.
WB Developing "Guiness World Records" movie:  Warner Bros. is negotiating to get the rights to make a Guiness World Records movie, which if they get the rights, would be "a global action/adventure film".  If this was Ripley's Believe It or Not, then yeah, you have an interesting movie, but how are the fat motorcycle twins and the man with the world's longest fingernails "action packed"?
The Hangover III headed to Tijuana:  After barely surviving Bangkok last year, the Wolf Pack is headed south of the border for their next adventure as they head to "the happiest place on Earth", Tijuana.  The plot won't revolve around a bachelor party this time but instead seems to involve the guys having to break Alan out of a Mexican mental institution.
Avengers: Earth's Mightiest Heroes cancelled:  Not only one of the best superhero cartoons, but best cartoons period, Avengers: Earth's Mightiest Heroes, has been cancelled by Marvel and Disney XD due to ratings not up to expectations.  The current season will be the show's last and next year, Disney XD will debut a new Avengers cartoon called Avengers Assemble, based on the movie universe.  This is going to be the Arrested Development of cartoons.
Next Jackass might be Jackass 4: Bad Grandpa: Paramount registered multiple domains related to that title although there's no word if the focus would be on the guys dressing up as the elderly or if it will be a typical, stunt filled, Jackass movie.
Casting News: Samuel L Jackson joins Robocop remake as TV mogul Pat Novak, please let him say, "I'd buy that for a dollar, motherfucker!" and Jamie Foxx is in talks to play the President in Roland Emmerich's White House Down alongside Channing Tatum and Maggie Gyllenhaal, both playing Secret Service agents.
RIP: Sci Fi legend Ray Bradbury passed away at age 91 and Family Feud host and The Running Man co-star, Richard Dawson, also passed away.
Fox registers "Days of Future Past" with the MPAA:  Fox recently registered the title, "Days of Future Past" with the MPAA, leading to speculation that the next X-Men movie would focus on that classic, time travel storyline.  It's not clear whether it would be the First Class sequel or a separate film, but either way, the story is fantastic and would be amazing on the big screen if done well.
Black Panther rumored to be in the works at Marvel Films:  Marvel has their next couple years of films set up but there is an unknown in the summer of 2014 and there are rumors that Black Panther might be the hero to fill that gap.  Marvel commissioned a script for a big screen version of the character a while ago.  Start the campaign to get Michael Jai White cast as King T'Challa.
The Riddler was the original Dark Knight Rises villain:  David Goyer, screenwriter for the movies, revealed that originally Warner Bros wanted Leonardo DiCaprio to play the Riddler in The Dark Knight Rises but Nolan managed to convince them to change it to Bane.
MTV developing a Scream TV series:   Scream 4 didn't exactly set the world on fire but MTV is apparently still interested in the exploits of Ghostface, developing a series based on the film franchise.  There's no plot or casting news.
Mads Mikkelsen cast as Hannibal in NBC's prequel series:  Former Bond villain and future Thor 2 villain, Mads Mikkelsen, is going to be playing one of the most famous movie villains of all time, Hannibal Lecter, in the upcoming prequel series from NBC, aptly titled Hannibal.  The series will follow FBI Agent Graham (played by Ed Norton and William Petersen previously) as he consults with Dr. Lecter about other serial killers and explores the sort of mentor/protege relationship the two develop.
WB hires screenwriter for Justice League movie:  With The Avengers making all the money in the world over the last month, you had better believe Warner Bros. is going to be scrambling to bring their superhero team to the big screen and to that end, they have hired Will Beall, writer of the upcoming Gangster Squad, to writer a new script for a Justice League movie.  A JLA movie has some things working against it, like the fact that Batman and Green Lantern would possibly have to be rebooted and you would have to figure out whether to have individual movies for characters like Flash and Wonder Woman.
avengers: earth's mightiest heroes
black panther
cancelled
casting news
days of future past
DC
guiness book of world records
hannibal lecter
jackass 4: bad grandpa
Jamie Foxx
justice league
mads mikklsen
Marvel
MTV
nbc
news shotgun
ray bradbury
richard dawson
RIP
rob cohen
robocop
samuel l jackson
scream
sir issac newton
the hangover III
the riddler
the wolf pack
tijuana
white house down
x-men