Battle at the Box Office 6/25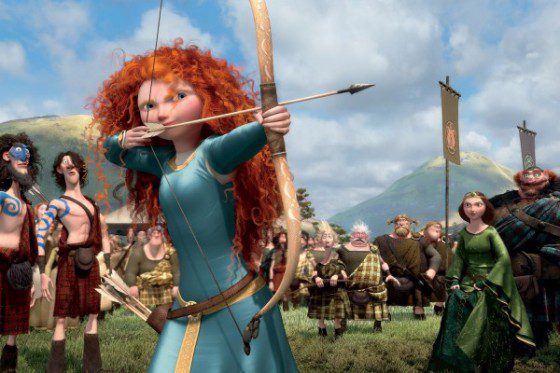 The first two big animated movies battled it out at the box office this weekend and, with the advantages of being Pixar and the freshest, Brave easily took the number one spot over the weekend.  The movie made $66.7 million, putting toward the upper end of Pixar openings, nowhere near the $110 million opening for Toy Story 3 but beating Cars, Cars 2, Monsters Inc., Toy Story, Ratatouille and Wall-E.  Madagascar 3 dropped 40% in the wake of Brave's opening and made $20.2 million, putting it over $157 million for a 3 week total.  Abraham Lincoln: Vampire Hunter opened in third with $16.5 million, on par with other recent non-Twilight vampire movies like Daybreakers and 30 Days of Night but nowhere near the over $50 million opening of director Timur Bekmambatov's last movie, Wanted.  Prometheus and Rock of Ages rounded out the top 5.  Elsewhere on the charts, That's My Boy plummeted from fourth to seventh with only another $7.9 million, which doesn't even bring it to $30 million for it's two weeks out, pretty much guaranteeing it to be one of the worst Adam Sandler movies ever.  Back to new releases, Seeking a Friend for the End of the World had a slightly smaller wide release, 1,625 theaters, and made $3.8 million.
30 days of night
abraham lincoln: vampire hunter
adam sandler
Battle at the Box Office
brave
daybreakers
madagascar 3
merida
monsters inc.
Pixar
prometheus
ratatouille
rock of ages
scotland
seeking a friend for the end of the world
that's my boy
timur bekmambatov
toy story
Twilight
vampires
wall-e
wanted
weekend box office totals