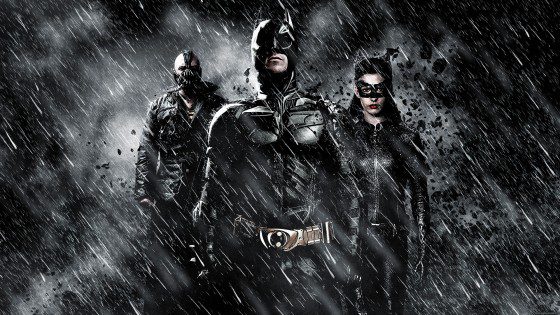 The Summer of Action is in full swing with probably the only movie that come close to matching The Avengers, The Dark Knight Rises, and also the return to crazy over the top violence for Oliver Stone and the reboot of Spider Man.  Check out everything that's coming out this month below.
July 3rd:
The Amazing Spider-Man: Spider-Man 3 effectively killed the Sam Raimi run of Spider-Man films and now (500) Days of Summer director Marc Webb (haha!) has Andrew Garfield as Peter Parker, Emma Stone as Gwen Stacy, Denis Leary as Captain Stacy and Rhys Ifans as Dr. Curt Connors aka The Lizard.  It's differentiating itself by going back to mechanical web shooters and introducing a conspiracy involving Oscorp and Peter's parents but I'm not totally convinced on it.
July 5th:
Katy Perry: Part of Me:  A documentary with concert footage and behind the scenes footage following Katy Perry on her Part of Me tour.
July 6th:
Savages: Oliver Stone returns to his over the top violent tendencies of Scarface and Natural Born Killers with Savages, where Taylor Kitsch and Aaron Johnson's peaceful marijuana business and consensual sharing of Blake Lively are shattered by vicious Mexican drug queen Salma Hayek, who has her henchman Benicio Del Toro kidnap Lively to try and force the guys to give up their business but it instead drives the duo to load up on weapons and head to Mexico on a rescue mission.
July 13th:
Ice Age: Continental Drift: The fourth Ice Age movie finds the gang captured by pirates after the are cast adrift on an ice float after Scrat inadvertently triggers the breaking of Pangea with his quest for his acorn.
July 20th:
The Dark Knight Rises: The final chapter in the Christopher Nolan Batman trilogy finds Batman pushed to his breaking point by the incredibly dangerous terrorist leader, Bane. Tom Hardy plays Bane while Anne Hathaway plays Catwoman and Joseph Gordon Levitt and Marion Cotillard also co-star.  Expectations are through the roof for this one.
July 27th:
Step Up Revolution: In a plot straight out of the 80's, upper class Emily and her new boyfriend Sean, a working class leader of a dance crew/flash mob must figure out a way to stop Emily's father from turning Sean's neighborhood into a development using the power of dance.
The Watch: Vince Vaughn, Ben Stiller, Jonah Hill and Richard Ayoade are members of a local neighborhood watch group who discover an alien invasion is happening and they are the only line of defense.
I'm like the J. Jonah Jameson of Everything Action, writing and editing and constantly demanding pictures of Spider-Man.
aaron johnson
andrew garfield
ben stiller
benicio del toro
blake lively
christopher nolan
denis leary
emma stone
ice age: continental drift
jonah hill
july movie preview
katy perry: part of me
marc webb
movie preview
oliver stone
Other Stuff
rhys ifans
richard ayoade
salma hayek
savages
step up revolution
summer of action
taylor kitsch
the amazing spider-man
the dark knight rises
the lizard
the watch
vince vaughn