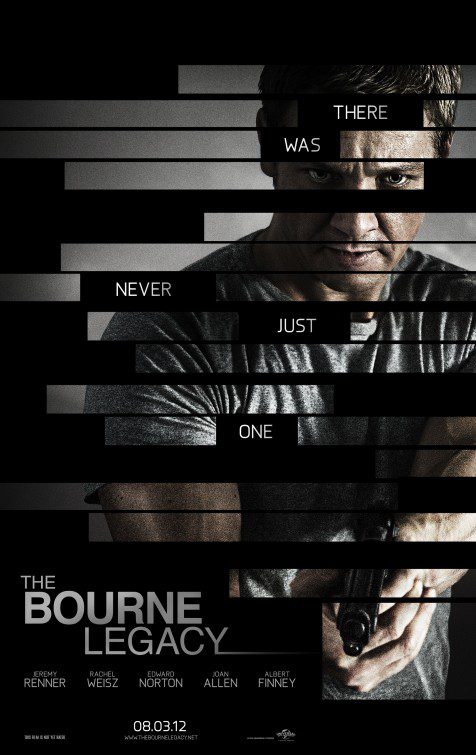 The Bourne Legacy
Starring: Jeremy Renner, Rachel Weisz, Edward Norton, Joan Allen, Albert Finney, Stacy Keach
Directed by: Tony Gilroy
Plot: Due to Jason Bourne's actions in The Bourne Identity exposing Operation Blackbriar, another secret program, Operation Outcome, is shut down and the assets all killed, except for Aaron Cross, who escapes and rescues one of the scientists working on the project and together they try to expose the truth.
Rotten Tomatoes Freshness: 59%
Critic Consensus: "It isn't quite as compelling as the earlier trilogy, but The Bourne Legacy proves the franchise has stories left to tell — and benefits from Jeremy Renner's magnetic work in the starring role"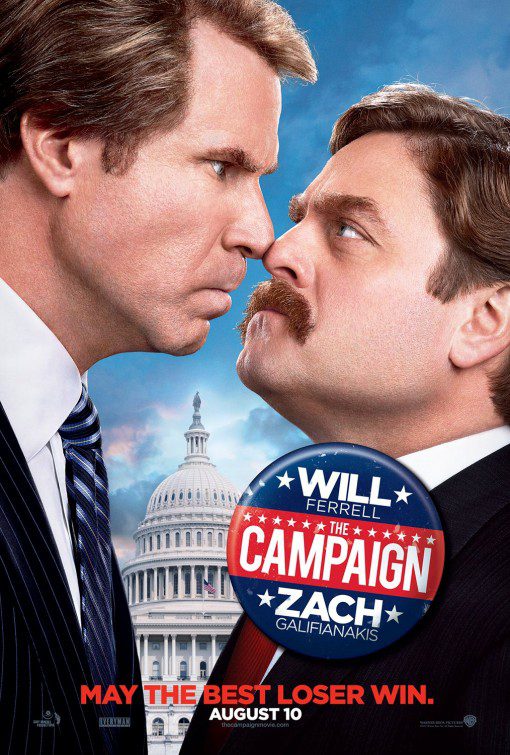 The Campaign
Starring: Will Ferrell, Zach Galifinakis, Jason Sudeikis, Katherine La Nasa, Dylan McDermott
Directed by: Jay Roach
Plot: Incumbent senator Cam Brady has run opposed for every election but a public gaffe causes a pair of greedy CEOs to put up a rival candidate in the form of local tourism director, Marty Huggins.
RT Freshness: 63%
Critic Consensus: "Its crude brand of political satire isn't quite as smart or sharp as one might hope in an election year, but The Campaign manages to generate a sufficient number of laughs thanks to its well-matched leads"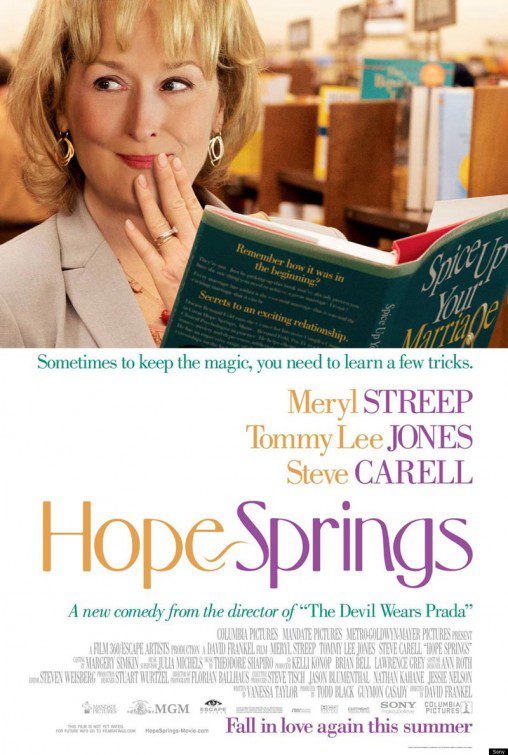 Hope Springs
Starring: Meryl Streep, Tommy Lee Jones, Steve Carrell, Jean Smart, Ben Rappaport
Directed by: Vanessa Taylor
Plot: A couple looking to spice up their marriage and reconnect head to spend a week with a renowned marriage therapist in the small town of Great Hope Springs.
RT Freshness: 79%
Critic Consensus: "Led by a pair of mesmerizing performances from Meryl Streep and Tommy Lee Jones, Hope Springs offers filmgoers some grown-up laughs — and a thoughtful look at mature relationships"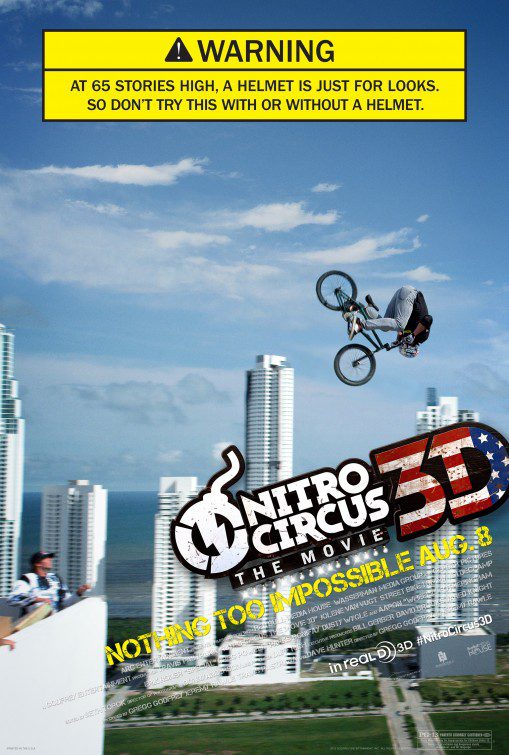 Nitro Circus: The Movie 3D
Starring: Travis Pastrana, Jolene Van Vugt, Gregg Godfrey, Jeremy Rawle, Tommey Passemante, Aaron Fotheringham
Directed by: Gregg Godfrey, Jeremy Rawle
Plot: Travis Pastrana and the Nitro Circus take their insane stunts to the big screen.
RT Freshness: 10%
Critic Consensus: N/A
I'm like the J. Jonah Jameson of Everything Action, writing and editing and constantly demanding pictures of Spider-Man.
Admit One
hope springs
jeremey renner
meryl streep
new in theaters
nitro circus 3d
rachel weisz
steve carrell
the bourne legacy
the campaign
tommy lee jones
travis pastrana
will ferrell
zach galifinakis