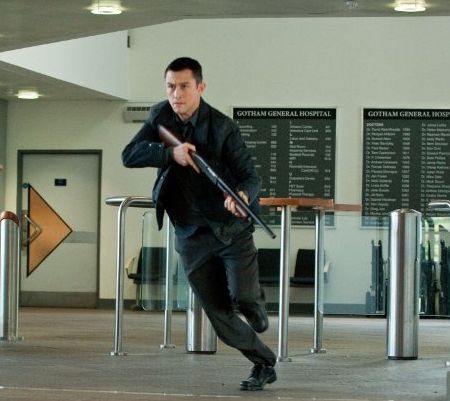 Universal 100th Anniversary set coming this fall: The celebrate their anniversary, Universal is offering a set of 25 of their best movies this fall on DVD and Blu Ray. The set features a book with information on all the included movies, which include such movies as To Kill a Mockingbird, Jurassic Park, Back to the Future, E.T., Jaws, Schindler's List, Animal House and Spartacus.  The set is out November 6th
Iron Man 3 production delayed due to RBJ injury: Downey Jr injured his ankle while doing a stunt, so production is temporarily delayed.  The movie will still be out for it's May 3 release next year.
Prometheus Blu Ray ending has 15 additional minutes:  One of the many complaints about Prometheus is that it's ending was fairly vague and was blatantly setting up a sequel.  Apparently, the blu ray release of the movie will feature an additional 15 minutes of ending scenes, including a scene called, "The Engineer Speaks" and a scene called "Paradise".
Aladdin possibly coming to Broadway: Following Beauty and the Beast and The Lion King, another Disney classic, Aladdin, might be coming to Broadway.  There is apparently a stage version that has been touring through various cities in the US and is currently in Utah and features a couple of additional songs and characters.
Expendables 3 looking to cast Nicolas Cage, want Harrison Ford and Clint Eastwood:  Expendables 2 is out today but there is already talk about a third movie.  Nicolas Cage is apparently set to join the cast and the producers want Harrison Ford and Clint Eastwood to join as well.  There is also talk about possibly getting Wesley Snipes to join, if he gets released from prison in time.
First look at Stallone and Schwarzenegger in The Tomb: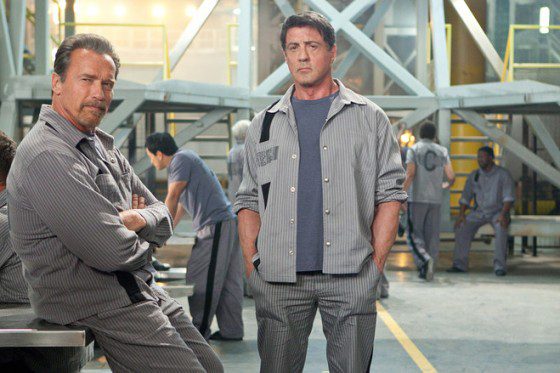 100th anniversary
additional footage
aladdin
blu ray box set
broadway musical
clint eastwood
delayed
disney
expendables 3
first look
harrison ford
injury
iron man 3
news shotgun
nicolas cage
prometheus
Robert Downey Jr.
schwarzenegger
Stallone
the tomb
universal
wesley snipes