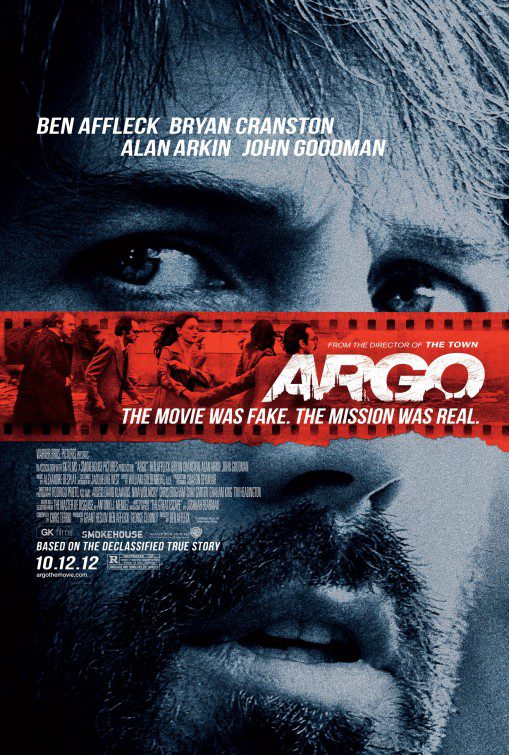 Argo
Starring: Ben Affleck, Alan Arkin, John Goodman, Bryan Cranston, Taylor Schilling, Tate Donovan
Directed by: Ben Affleck
Plot: In 1979 during the Iranian Revolution, six American embassy workers manage to flee to storming of the embassy but are trapped in the country.  The CIA devises a plot to sneak them out by pretending to be shooting a sci-fi movie in Iran and saying the six trapped are the crew.
Rotten Tomatoes Freshness: 98%
Critic Consensus: "Tense, exciting, and often darkly comic, Argo recreates a historical event with vivid attention to detail and finely wrought characters"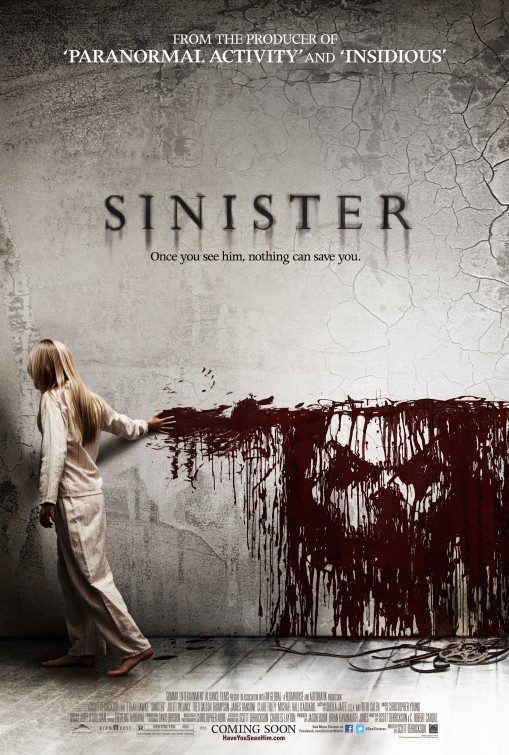 Sinister
Starring: Ethan Hawke, James Ransone, Vincent D'Onofrio, Fred Dalton Thompson
Directed by: Scott Derrickson
Plot: An author moves his family into a new home and uncovers evidence that the previous families who lived there were murdered by a demonic force.
RT Freshness: 61%
Critic Consensus: "Its plot hinges on typically implausible horror-movie behavior and recycles countless genre cliches, but Sinister delivers a surprising number of fresh, diabolical twists"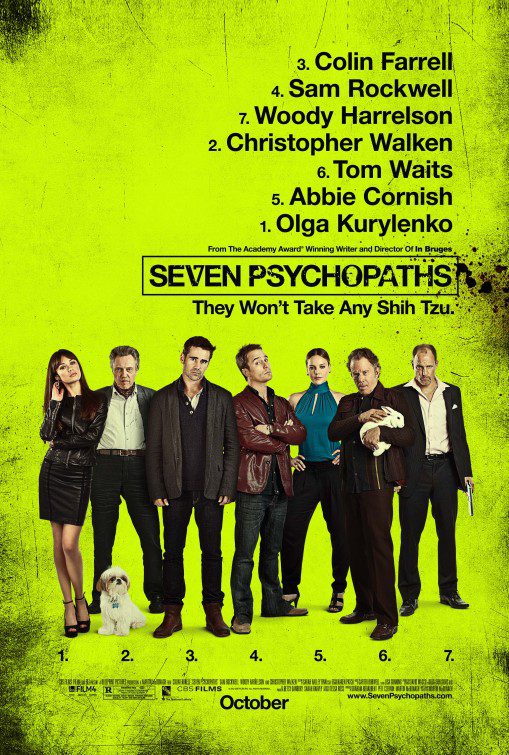 Seven Psychopaths
Starring: Colin Farrell, Christopher Walken Sam Rockwell, Woody Harrelson, Olga Kurylenko, Tom Waits
Directed by: Martin McDonagh
Plot: Screenwriter Marty gets dragged into his friend Billy's latest scheme, kidnapping the beloved Shih Tzu of a psychopathic gangster.
RT Freshness: 82%
Critic Consensus: "Smartly layered and wonderfully well-acted, Seven Psychopaths finds writer-director Martin McDonagh delivering some sly cinematic commentary while serving up a heaping helping of sharp dialogue and gleeful violence"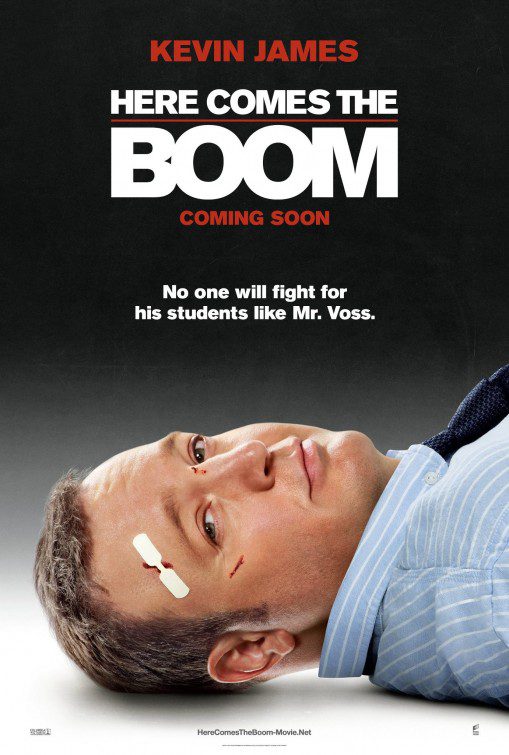 Here Comes the Boom
Starring: Kevin James, Salma Hayek, Henry Winkler, Bas Rutten, Greg Germann, Joe Rogan, Gary Valentine
Directed by: Frank Coraci
Plot: A high school biology teacher enters the world of MMA to try and make enough money to save the school's music program.
RT Freshness: 43%
Critic Consensus: "It benefits from the genial presence and gifted physical comedy of Kevin James, but Here Comes the Boom doesn't deliver enough laughs to live up to its title — or enough satisfying plot to make up the difference"
I'm like the J. Jonah Jameson of Everything Action, writing and editing and constantly demanding pictures of Spider-Man.
Admit One
argo
ben affleck
christopher walken
colin farell
ethan hawke
here comes the boom
kevin james
new in theaters
sam rockwell
seven psychopaths
sinister