First Look at Spidey's New Threads in The Amazing Spider-Man 2
It would seem that after a little over 10 years of close-but-no-cigar interpretations of Spiderman's classic attire on film, Marc Webb has finally nailed it for ol' web-head. The first look at the new suit for The Amazing Spider-Man 2 made its way online today via the good folks at Coming Soon.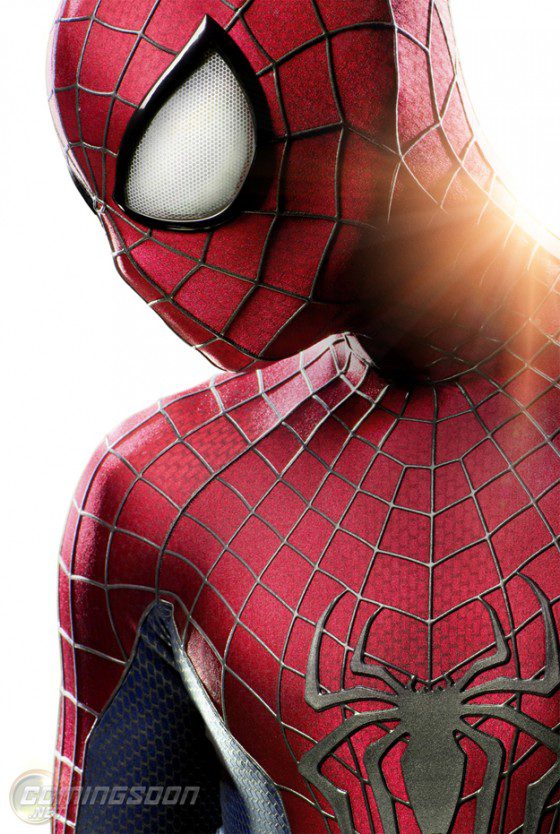 As you can see, this is undoubtedly the closest to the suit from the comics that we've seen so-far in a Spider-Man movie. It looks as though the material of the suit itself is actually a little toned down (ie: it doesn't look like one big Nike advertisement), but it will probably be technologically superior in some way or another. I think it's safe to say that we will see how Spidey evolves as both a crime-fighter and a complex (cursed?) young man.
As much as I like the whole Nolan-ish approach of "everything has a function," I am totally fine with the suit just being tweaked for the sake of being tweaked. No matter what the reason, Spider-Man is looking a lot like the fan-favorite Mark Bagley interpretation, and that's fine by me.
So what do you think of this first look at Spidey's new suit for The Amazing Spider-Man 2? Is it what you've been waiting and hoping for, or does it not really make a difference? Let us know in the comments!
As you know, The Amazing Spider-Man 2 swings into theaters on May 2, 2014.
I'm Joe, a chaotic amalgamation of manly characteristics who still regrets not officially declaring "SMASH!" as his major in college. An action addict, I seek to entertain and inform. I write things too.
Marvel
Spiderman
TheAmazingSpiderman2