James McAvoy to Star in 'The Crow' Reboot?
Yeah, we pretty much forgot this was happening.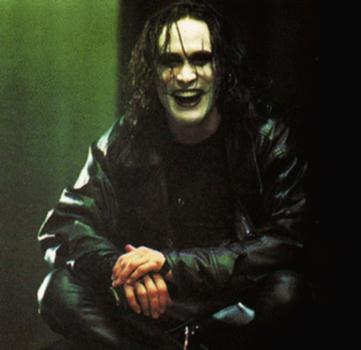 According to the gentlemen at Bloody Disgusting, Relativity Media's reboot of The Crow, based on James O'Barr's 1989 cult revenge comic of the same name, may have found its leading man (again) in none other than James McAvoy. Though we like to think of him as Professor X, we may soon be calling him Eric Draven.
Though the reboot of The Crow has (ironically enough) been in a sort of development purgatory, we haven't been without rumor and quasi-updates. For instance, Mark Wahlberg was apparently the top choice for the lead role after Bradley Cooper left the project.
What is really mind-bending to me about the whole situation is how starkly different each actor considered for the lead role has been. Think about it — Bradley Cooper as Eric Draven is far different movie than Mark Wahlberg as Eric Draven. I'm thinking that Relativity initially wanted someone sympathetic who could carry what is essentially a love story. After Cooper left the project, they probably changed their stance and went with someone who could carry more of a revenge-thriller (Wahlberg). Now they may be back at square one with McAvoy, who could certainly pull off that "unlikely hero" angle that the story relies upon. The rock star charm part? Well, that probably left the project with B-Coop.
We'll be sure to keep you updated on the project as more info comes out. In the meantime, what do you think of The Crow reboot? Is it something you want to see, or is it something we don't really need (I'm looking at you, Robocop). Let us know in the comments!
I'm Joe, a chaotic amalgamation of manly characteristics who still regrets not officially declaring "SMASH!" as his major in college. An action addict, I seek to entertain and inform. I write things too.
movies
News
TheCrow