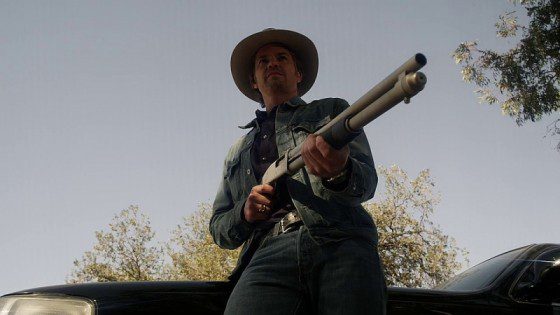 Christopher Nolan wants Matthew McConaughey for Interstellar:  Nolan's upcoming space and time bending sci-fi movie, Interstellar may have the laid back Southern charm Matthew McConaughey leading it, as Nolan is reportedly in talks with McConaughey to star.
Gangs of New York series in the works by Miramax:  Miramax and director Martin Scorsese are working on developing a TV series based on the film of the same name.  Obviously they probably won't be able to get people like Liam Neeson or Daniel Day-Lewis to star in the show but they did mention that they want to possibly expand the scope and examine other cities of the era, like Chicago, and the criminal factions battling for power in them.
Judy Greer cast in Dawn of the Planet of the Apes:   Casting has been progressing for the human side of the next Planet of the Apes movie but now it seems that the ape side is getting added to.  Andy Serkis is obviously returning as Caesar and it was revealed this week that Arrested Development/Archer actress Judy Greer will be his potential love interest, playing an ape named Cornelia.  Based on this, it would seem that the apes will probably be more talkative than they were in Rise.
Independence Day Sequel details:  Roland Emmerich has been working on a sequel to the mega-blockbuster, Independence Day, for years now and it seems to be solidify as of late.  Reportedly the script is complete and Emmerich explained some of the plot details to EW.  Apparently, the alien fleet from the original movie manages to send out a distress signal, so it's only a matter of time before the aliens return to Earth.  However, in the time before the aliens return, humanity has learned to harness the downed alien tech from the first film, so it will be a more fair fight.  Bill Pullman is supposed to return but it's not clear if Will Smith will return.
New Tomb Raider movie in the works: MGM and GK Films are partnering up to develop a new movie based on the Tomb Raider series.  Paramount put out the original pair of movies starring Angelina Jolie.  The new movie will most likely be inspired by the well recieved, recently released reboot of the video game series.
Original Godzilla actor making cameo in reboot: Filming has begun on Gareth Edwards reboot of Godzilla and a recently tweeted set photo revealed that original Gojira actor, Akira Takarada, will be making a cameo in film.  Takarada played Hideo Ogata in the 1954 original.
Tom Hardy, Jason Statham may be in talks to play Snake Plissken:  We called it last week on the podcast but now it seems like Tom Hardy and/or Jason Statham may be in talks to star as Snake Plissken in the recently revived remake of Escape from New York.
Battlefield Earth comic coming soon:  The Church of Scientology is hoping the horrible taste of Battlefield Earth, the movie, has been washed out of everyone's mouth because they will be subjecting us once again to the "Saga of the Year 3000" in comic book form.  It's not clear what company will be publishing the graphic novel but it actually has some talented artists and writers behind it.
First Look at the new Zombieland cast: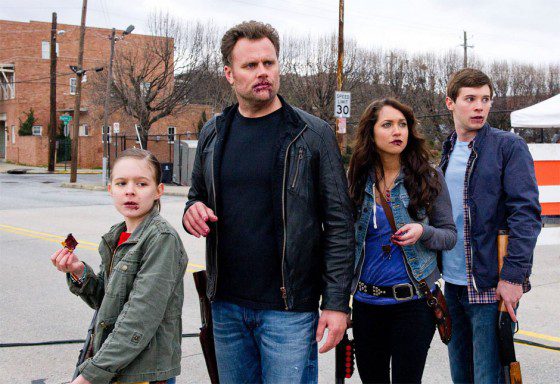 Turtles cast for the Platinum Dunes TMNT reboot:  Leonardo will be played by Pete Ploszek (most recently appearing as one of Ben's DC interns on Parks and Rec), Raphael will be played by Alan Ritchson (who will be appearing in The Hunger Games: Catching Fire), Donatello will be played by unknown Jeremy Howard and Michelangelo will be played by Noel Fisher (who has appeared in Twilght: Breaking Dawn and Hatfields & McCoys).
Dredd producer says sequel unlikely:  Adi Shankar, during a recent Reddit AMA, said that a sequel would probably be unlikely because of the terrible box office take of the film but they may be doing a short film, in the vein of Punisher: Dirty Laundry, which Shankar also produced.  We've heard that DVD/Blu Ray sales of the movie were exceptional but apparently that still doesn't translate to greenlighting a sequel.
HBO considering a HBO Go only subscription option: Game of Thrones is one of  the most popular shows on television, but it's also one of the most pirated since fans are not willing to pay both the cost of cable and the added cost of adding HBO.  Then people also steal their family and friend's HBO Go accounts to watch the show without paying.  Taking all this into consideration, HBO may be soon offering an option to just buy their streaming GO service for a monthly subscription.  HBO would most likely be teaming with broadband internet providers to offer the cable-less service.
I'm like the J. Jonah Jameson of Everything Action, writing and editing and constantly demanding pictures of Spider-Man.
aliens
battlefield earth
caesar
casting
christopher nolan
cornelia
dawn of the planet of the apes
dredd
escape from new york
game of thrones
gangs of new york
godzilla
HBO
hbo go
independence day
interstellar
jason statham
judy greer
matthew mcconaughey
miramax
News
news shotgun
ninja turtles
roland emmerich
scientology
scorsese
sequel
snake plissken
tom hardy
tomb raider
zombieland