Legendary Film Critic Roger Ebert Passes Away at 70
By brian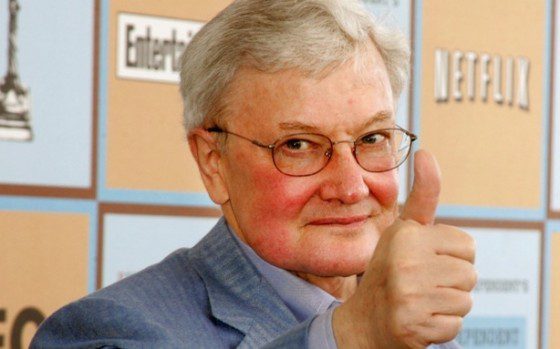 Roger Ebert, legendary film critic and Pulitzer Prize winner, died today in Chicago from cancer at the age of 70. Ebert is most notable for working with film critic Gene Siskel on their popular TV program "At The Movies".
Ebert spent his career writing film reviews for the Chicago Sun-Times. In 1970, he even co-wrote the schlock cult classic "Beyond the Valley of the Dolls". Later in the decade, Ebert teamed up with Gene Siskel for local show in Chicago entitled "Sneak Previews". It was here that Siskel and Ebert's careers skyrocketed. And even though Siskel wrote for the bitter Sun-Times rival, the Chicago Tribune, the two had considerable chemistry on air.
Following Siskel's death from a brain tumor in 1999, Ebert continued the show (now in syndication) with fellow Sun-Times film critic Richard Roeper. In 2006, Ebert had surgery to remove his lower jaw due to the effects of thyroid cancer, effectively ending his television career.
In the time since his surgery, Ebert dedicated more time into branching out to the Internet. He launched a new short-lived version of "At The Movies" in 2010, featuring contributions from up-and-coming critics. He also became very vocal on Twitter and Facebook, sharing his opinions while also encouraging others to contribute. A day before his death, he announced that he'd be taking a "leave of presence", his term for stepping down from his on-going projects to focus more on his health.
Ebert will be remembered for his blunt criticism and sharp wit. We here at Everything Action might not have liked the way he panned some of our favorites, but we respected his talent. Below are a few of our favorites reviewed by the master, along with a few classic reviews of his own. Rest in peace.
The Fast and the Furious (2001)
The Terminator (1984)
Last Action Hero (1993)
Leonard Part 6 (1987) [ed: I love the way they completely destroy this dreck]
North (1994) – known as one of Ebert's most hated films
Techie guru, who also posts sometimes.
cancer
critic
death
film critic
gene siskel
pulitzer prize
roger ebert
the critic