After seemingly endless speculation, "exclusives," and rumors, Relativity Media has chosen their leading man for the upcoming reboot of The Crow, according to Coming Soon.
That's right, Luke Evans will be starring in the reboot of the film based on the classic James O'Barr comic series.
Apparently, Evans had been F. Javier Gutierrez's first choice initially, but things did not pan out due to Evans' involvement in the Dracula reboot and the Hobbit sequel. As they say, things change, and production for The Crow has been pushed back to 2014 to accomodate Luke Evans' schedule.
Though we're not entirely sure what the approach to the remake will be, specifically if it will follow in the gothic, brooding footsteps of the original 1994 film, I for one am pretty happy with the casting choice. I can see Luke Evans having the acting ability and the look to pull off the range of emotions needed to play Eric Draven (assuming it will be Eric Draven from the start). Don't forget, at his core, Eric Draven is a tragic and reluctant hero– he is by no means kicking ass from the first time we see him. In fact, he's more of an artist and lover than fighter; only in death is he made into a warrior (and even that took some practice).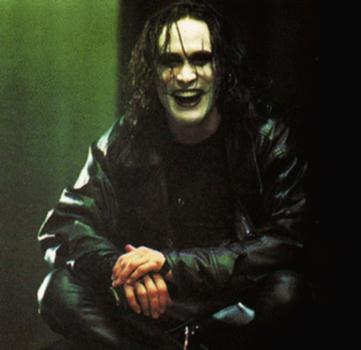 What do you think of this casting news? Would you have preferred Loki or Professor X for the role? Let us know in the comments, and keep an eye on Everything Action for more news on The Crow as it comes out.
movies
reboot
TheCrow