Action Hero of the Week: James T. Kirk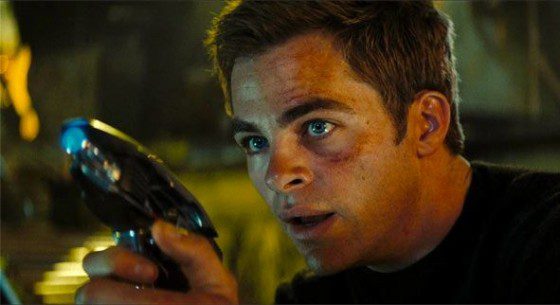 Name: James Tiberius Kirk
Occupation: Captain of the USS Enterprise
Family: George Kirk (Father), Winona Kirk (Mother)
Allies: Spock, Nyota Uhura, Dr. Leonard "Bones" McCoy, Montgomery Scott, Pavel Chekov, Admiral Pike
Enemies: Nero and his renegade Romulans, John Harrison
Weapon(s) of Choice: Phaser, Fists
Body Count: N/A
Memorable Quote:
Nero: [replying to the offer of assistance] I would rather suffer the end of Romulus a thousand times. I would rather die in agony than accept assistance from you.
James T. Kirk: You got it! Arm phasers. Fire everything we've got!
See Kirk in Action:
I'm like the J. Jonah Jameson of Everything Action, writing and editing and constantly demanding pictures of Spider-Man.
Action Hero of the Week
anton yelchin
bones
chekov
chris pine
james t kirk
JJ Abrams
john cho
john harrison
karl urban
nero
pike
scotty
simon pegg
spock
Star Trek
uhura
zachary quinto
zoe saldana