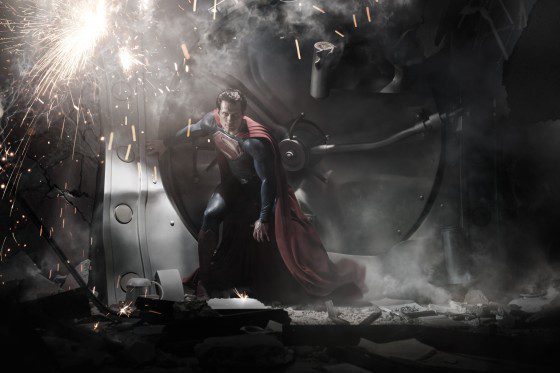 June 7th
The Internship: Vince Vaughn and Owen Wilson are salesmen who lose their jobs and attempt to get a job at Google, but have to fight their way through the super competitive internship process.
The Purge: In a future America, problems like crime, debt and unemployment are solved by a yearly event called The Purge, where all crime is legal for 24 hours and one family gets trapped in their house by a bloodthirsty mob.
June 12th

This is the End: Seth Rogen, James Franco, Jay Baruchel and many more celebrities play themselves who discover that the world is ending after a night of partying at Franco's house.
June 14th
Man of Steel: Superman returns to the big screen in a reboot directed by Zack Snyder and produced by Christopher Nolan.  Henry Cavill plays Kal-El/Clark Kent, who arrives on Earth after being sent away from his dying planet by his parents.  Michael Shannon plays the evil General Zod, who comes to Earth looking for Clark.
June 21st

Monsters University: A prequel to Monsters Inc., University follows Mike and Sully as they attend the titular college to get degrees in Scaring and develop a rivalry.
World War Z: Based on the book by Max Brooks, World War Z follows Brad Pitt as a UN official who travels the globe trying to discover the source of a zombie outbreak the is ravaging the planet.
June 28th

The Heat: Sandra Bullock and Melissa McCarthy team up as an uptight FBI agent and crazy Boston cop, respectively, to take down a drug lord.
White House Down: The bar was set high by Olympus has Fallen and now the second "Die Hard in the White House" movie arrives with White House Down.  Channing Tatum plays a prospective Secret Service agent who jumps into action to rescue the president when Washington DC comes under siege.
I'm like the J. Jonah Jameson of Everything Action, writing and editing and constantly demanding pictures of Spider-Man.
june movie preview
man of steel
monsters university
summer 2013
superman
the heat
the internship
the purge
this is the end
white house down
world war z