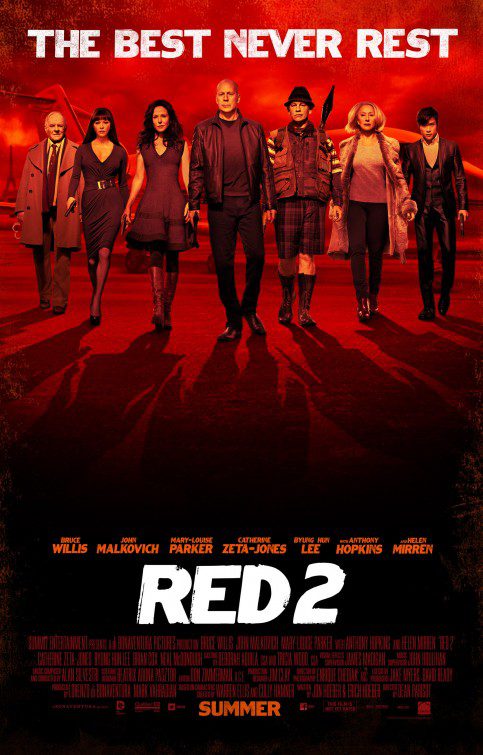 Red 2
Starring: Bruce Willis, John Malkovich, Mary Louise Parker, Helen Mirren, Catherine Zeta Jones, Byung Lee, Anthony Hopkins
Directed by: Dean Parisot
Plot: Retired CIA agent Frank Moses is pulled back into action when he becomes the prime suspect when a portable nuclear device goes missing.
Rotten Tomatoes Freshness: 36%
Critic Consensus: "While it's still hard to argue with its impeccable cast or the fun they often seem to be having, Red 2 replaces much of the goofy fun of its predecessor with empty, over-the-top bombast"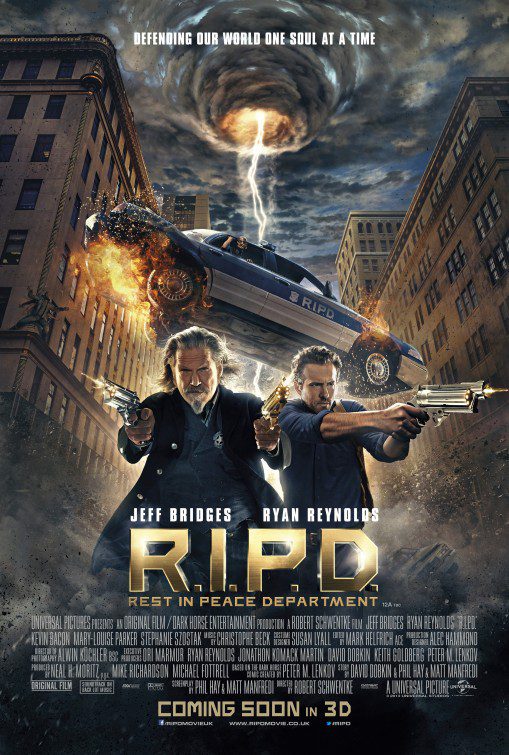 RIPD
Starring: Jeff Bridges, Ryan Reynolds, Kevin Bacon, Mary Louise Parker, James Hong, Marisa Miller
Directed by: Robert Schwentke
Plot: Two dead lawman must protect the world of the living from evil spirits bent on destroying it.
RT Freshness: 12%
Critic Consensus: N/A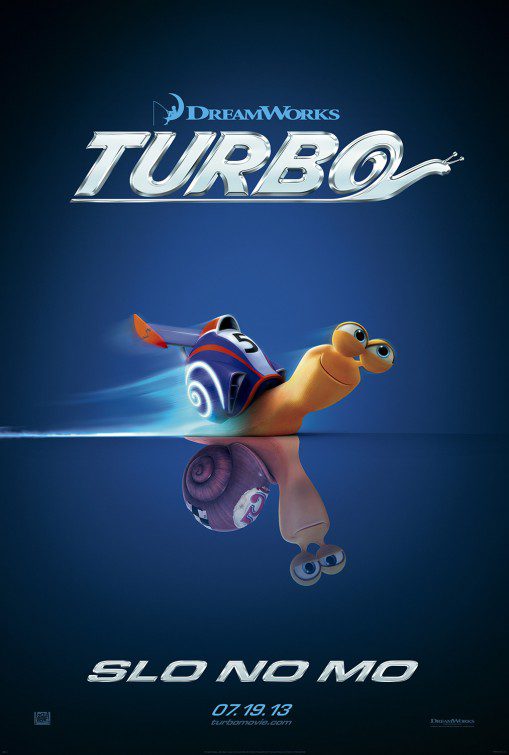 Turbo
Starring: Ryan Reynolds, Paul Giamatti, Michael Pena, Samuel L Jackson, Luis Guzman, Bill Hader, Snoop Lion
Directed by: David Soren
Plot: An ordinary snail gets a  chance to live his dream of competing in the Indy 500 when a freak accident with a street racer's NOS tank alters his DNA.
RT Freshness: 67%
Critic Consensus: "It's nowhere near as inventive as its off-the-wall premise might suggest, but Turbo boasts just enough colorful visual thrills and sharp voice acting to recommend as undemanding family-friendly fare"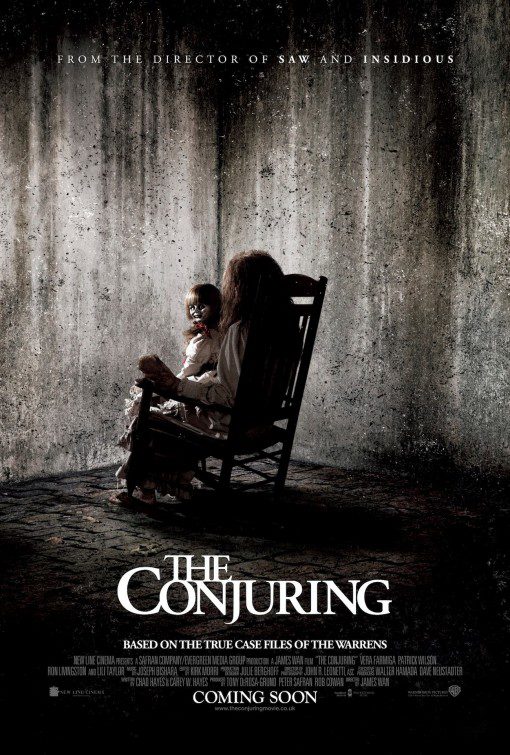 The Conjuring
Starring: Vera Farmiga, Patrick Wilson, Lili Taylor, Ron Livingston, Shanley Caswell, Hayley McFarland
Directed by: James Wan
RT Freshness: 83%
Critic Consensus: "Extremely well-crafted and gleefully creepy, The Conjuring ratchets up the dread with a series of smartly delivered, terribly effective old-school scares"
I'm like the J. Jonah Jameson of Everything Action, writing and editing and constantly demanding pictures of Spider-Man.
Admit One
bruce willis
jeff bridges
new in theaters
patrick wilson
red 2
RIPD
ryan reynolds
the conjuring
turbo
vera farmiga