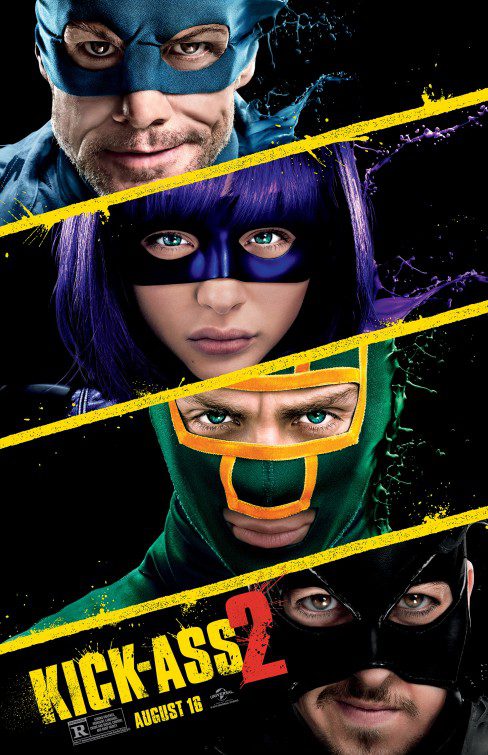 Kick-Ass 2
Starring: Aaron Johnson, Chloe Grace-Moretz, Jim Carrey, Christopher Mintz-Plasse
Directed by: Jeff Wadlow
Plot: While Hit Girl tries to live a normal life in high school, Kick Ass joins a newly formed group of costumed vigilantes and becomes the target of the world's first supervillain, The MotherF**ker.
Rotten Tomatoes Freshness: 26%
Critic Consensus: "Kick-Ass 2 falls short in its attempt to emulate the original's unique blend of ultra-violence and ironic humor"
Lee Daniels' The Buttler
Starring: Forest Whitaker, Oprah Winfrey, Cuba Gooding Jr., Terrence Howard, Alan Rickman, Jane Fonda, John Cusack
Directed by: Lee Daniels
Plot: A White House butler serves eight different American presidents and witnesses the dramatic changes that came out of the Vietnam War and the civil rights movement.
RT Freshness: 70%
Critic Consensus: "Gut-wrenching and emotionally affecting, Lee Daniels' The Butler overcomes an uneven script thanks to strong performances from an all-star cast"
Paranoia
Starring: Liam Hemsworth, Harrison Ford, Gary Oldman, Amber Heard, Lucas Till
Directed by: Robert Luketic
Plot: In debt to a powerful CEO, Adam Cassidy becomes a corporate spy sent to the company of his boss' rival in order to steal their latest piece of technology.
RT Freshness: 3%
Critic Consensus: "A cheap, unoriginal techno-thriller whose main performers look bored and/or incompetent"
Jobs
Starring: Ashton Kutcher, Josh Gad, Dermot Mulroney, Lukas Haas, Matthew Modine, JK Simmons
Directed by: Joshua Michael Stern
Plot: Steve Jobs goes from a garage to one of the most influential people in the world of technology and culture.
RT Freshness: 26%
Critic Consensus: "An ambitious but skin-deep portrait of an influential, complex figure, Jobs often has the feel of an over-sentimentalized made-for-TV biopic"
I'm like the J. Jonah Jameson of Everything Action, writing and editing and constantly demanding pictures of Spider-Man.