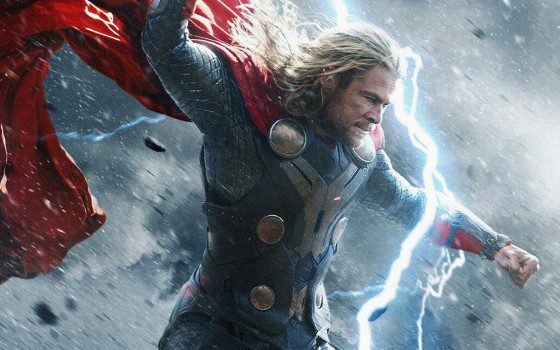 November 1st
Ender's Game: Based on the classic Sci Fi novel, Ender Wiggin is recruited as the possible savior of humanity against a relentless alien force.
Free Birds: A group of turkeys decide to travel back in time and change history at the first Thanksgiving to get turkey permanently off the menu.
Last Vegas: Michael Douglas gathers his friends Morgan Freeman, Robert De Niro and Kevin Kline for a bachelor party in Vegas.
November 8th
Thor: The Dark World: Thor returns to Earth after helping the Avengers defend New York to face a new threat from Malekith the Dark Elf, who wants to destroy all the Nine Realms with his ancient evil and Loki may be the only one who knows how to stop him.
November 15th
The Best Man Holiday: A group of high school friends are reunited during Christmas and old rivalries and romances are rekindled.
November 22nd
Delivery Man: A lazy blue collar delivery man (Vince Vaughn) must decide if he wants to reveal himself when he learns that years of donations to a fertility clinic resulted in him fathering over 500 children.
The Hunger Games: Catching Fire: After surviving the first Hunger Games, Katniss and Peeta are sent on the Victory Tour by President Snow before being sent back into the arena in a victor's only battle for the 75th annual Hunger Games.
November 27th
Black Nativity: A young man from Baltimore raised by his single mother heads to New York City to spend the holidays with his relatives who he's barely met.
Frozen: A princess, a magic snowman and an ice salesman are the only hope when their kingdom is cast under a spell that turns it from it's usually warm and sunny temperature to freezing.  They must set out to find the princess' sister, who is the witch who cast the spell.
Homefront: A retired DEA agent tries to live a quiet life with his daughter but a ruthless drug dealer finds out who he is and targets him in the latest from Jason Statham.
Oldboy: A remake of the Korean cult classic, Josh Brolin stars as a man locked away for 20 years who is inexplicably released and he sets out to find out who kidnapped him and get revenge.
I'm like the J. Jonah Jameson of Everything Action, writing and editing and constantly demanding pictures of Spider-Man.
black nativity
delivery man
ender's game
free birds
frozen
holidays
homefront
last vegas
november movie preview
oldboy
thanksgiving
the best man holiday
the hunger games: catching fire
thor: the dark world