Day 2 of Monster Mania 2014
Posted on March 8, 2014 by Zach
Everything Action wrapped up Monster Mania Day 2 by first having to fight for a parking spot.  It's our first year, so we have nothing to compare it to, but it was jam packed in pretty much every area around the hotel the convention was in.  After getting a spot, we took a lap around the vendor areas and checked out booths like Full Moon Studios, who were there in full force with the Puppet Master, Gingerdead Man and Evil Bong movies.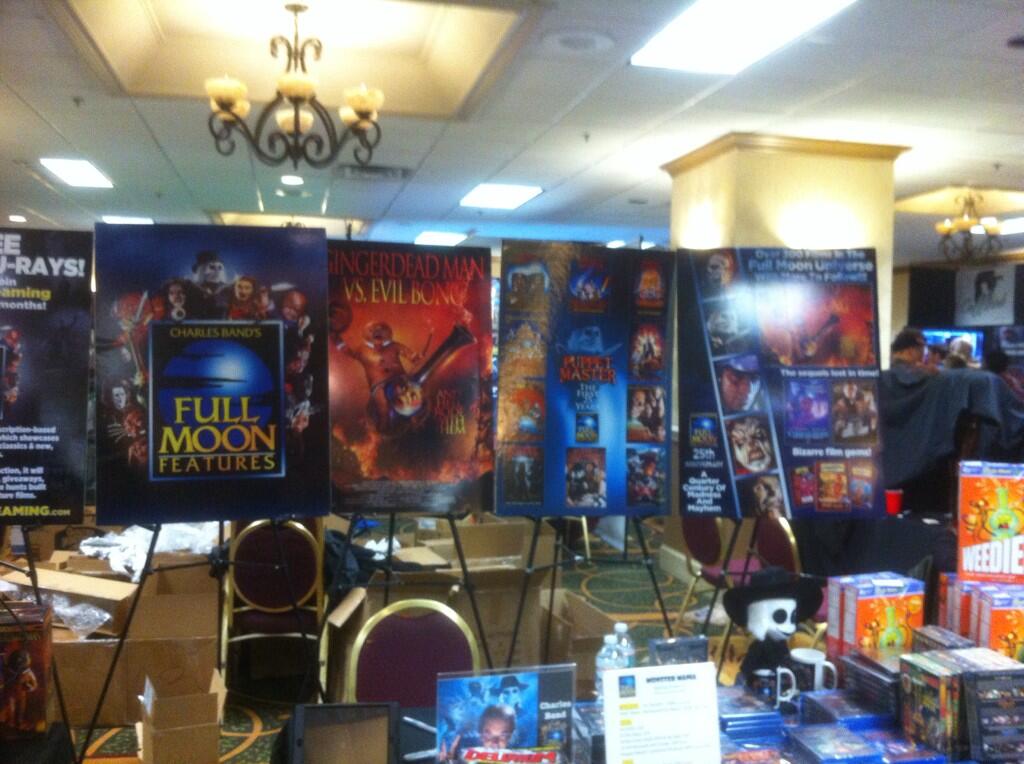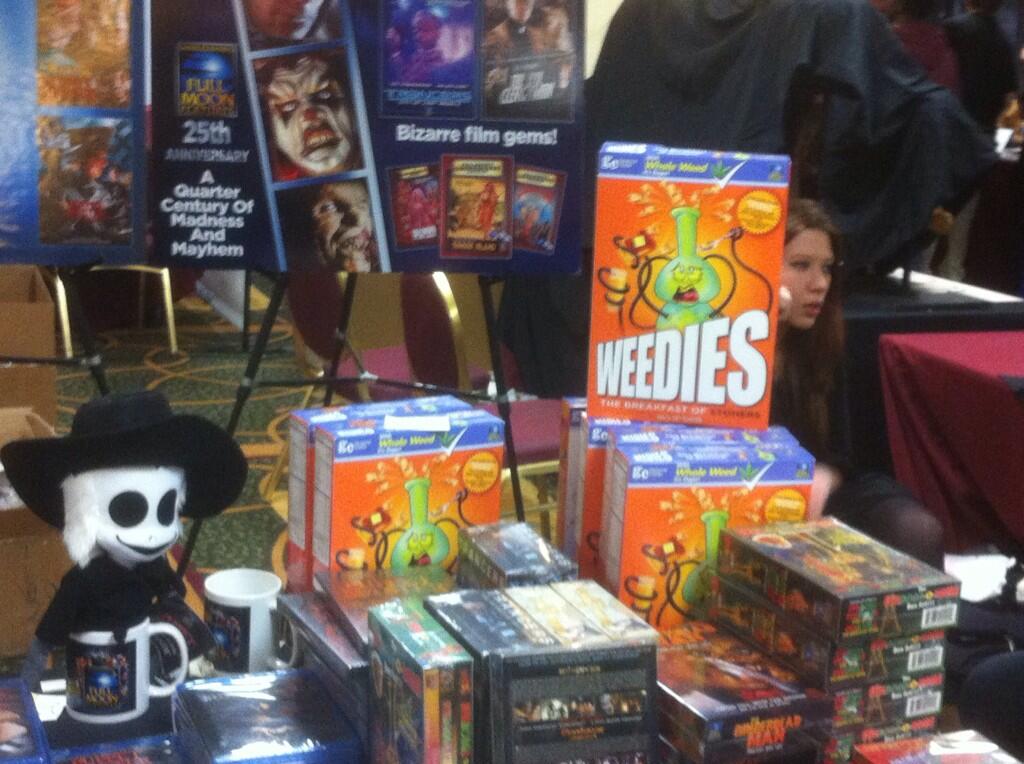 We then headed in to see the Leatherface panel: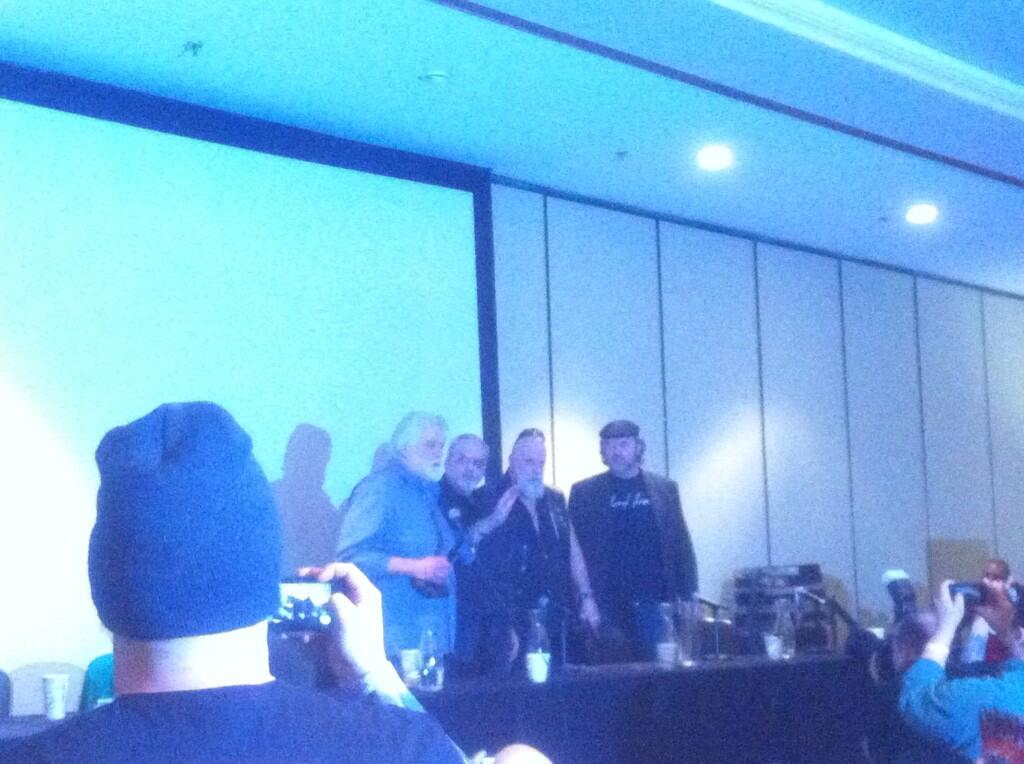 The guys talked about what's been like since playing one of the most iconic characters in horror history, what they would want to see next for the character, crazy accidents (like Gunnar almost sawing off his own leg and knocking himself out cold on a door) and what their favorite horror movies are besides Texas Chainsaw (Silence of the Lambs, The Shining and The Haunting were some of the ones mentioned)
Hanging out in the panel room, we checked out the 20th Anniversary of The Crow panel:
Jon Polito was not able to show up but Ernie Hudson and Michael Massee aka Funboy were on hand with Sofia Shinas and Tony Todd.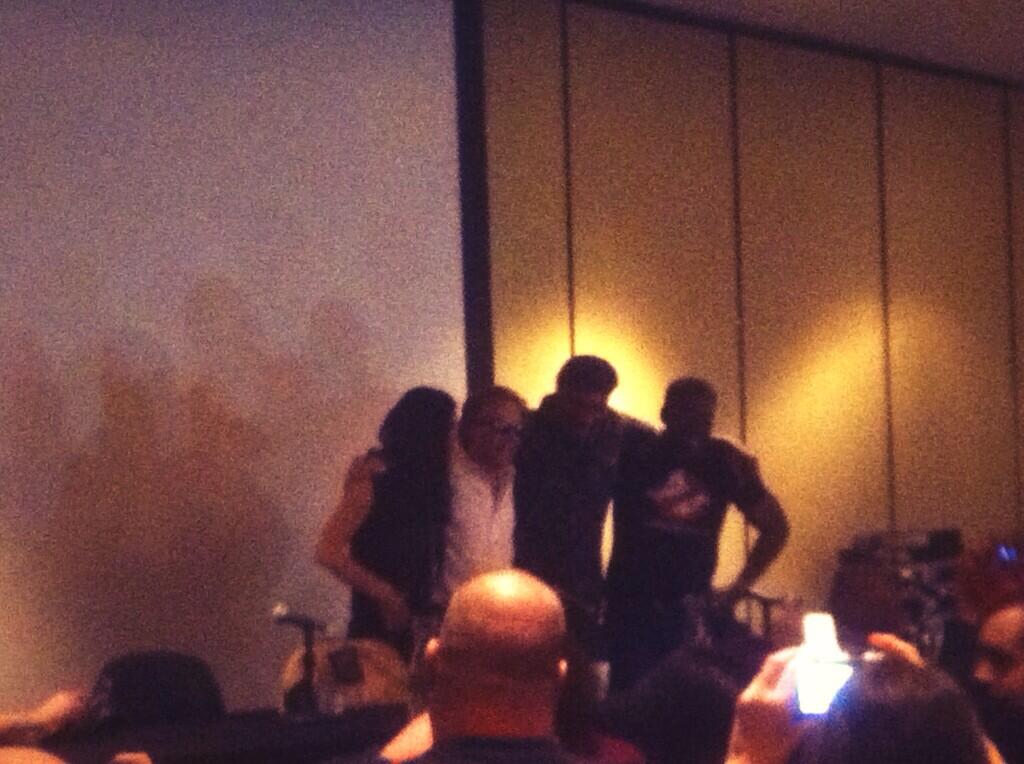 There was lots of remembrances about Brandon Lee, favorite scenes and lines from the movie (Tony Todd and Ernie Hudson loved having a shoot out against each other), why The Crow is still super popular today and Chris got the cast to talk about their weirdest fan interactions (Apparently Tony Todd and Ernie Hudson both have people with tattoos of their faces on their legs).
After that we took one last lap around the floor, where I bought an array of goodies: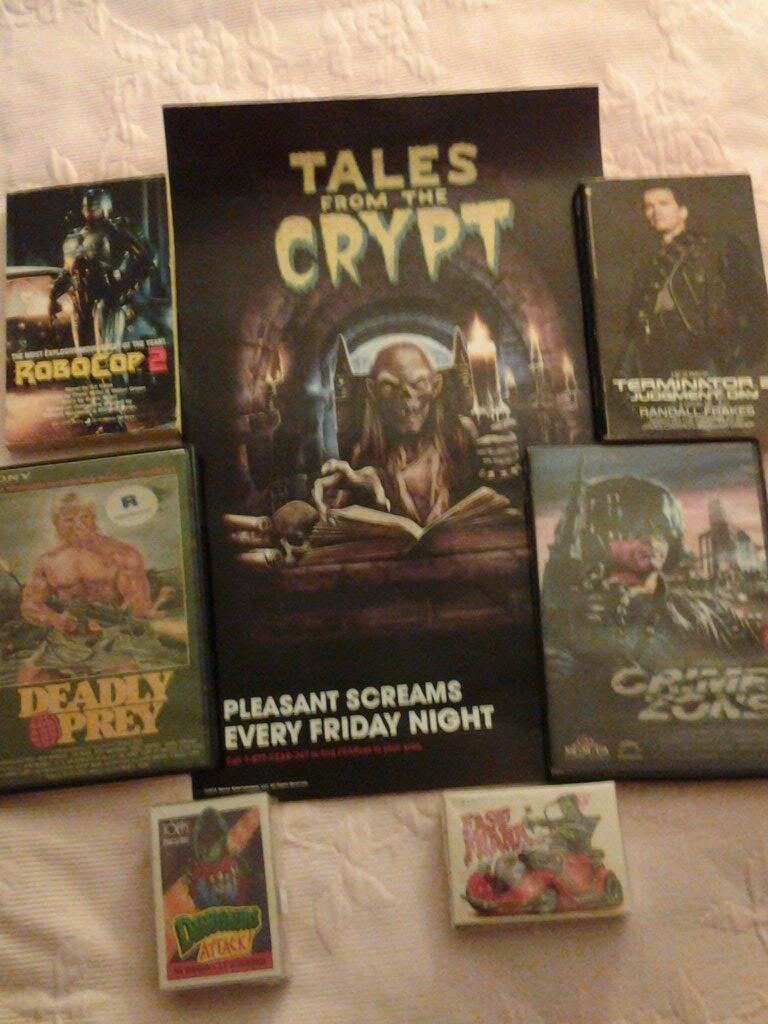 In case  you can't tell, I got another fantastic free poster from Fear.net for Tales of the Crypt, which they are going to be airing on Fridays (They had a great Real Ghostbusters poster at NYCC), the novelizations of Terminator 2 and Robocop 2, Deadly Prey and Crime Zone (some insane looking sci fi movie starring David Carradine) on bootleg DVD and a complete set of Dinosaurs Attack! and Weird Wheels cards.  All in all, it was a really fun con that we definitely need a bigger crew going to next time.  If you're anywhere in the area, definitely check it out if you're a fan of horror/sci fi/general awesomeness
Tags:
bill johnson
,
Conventions
,
crime zone
,
dan yeager
,
David Carradine
,
day 2
,
deadly prey
,
dinosaurs attack
,
ernie hudson
,
evil bong
,
full moon studios
,
gingerdead man
,
gunnar hansen
,
leatherface
,
michael massee
,
Monster-mania
,
puppet master
,
ra mihailoff
,
robocop 2
,
sofia shinas
,
tales from the crypt
,
terminator 2
,
the crow
,
tony todd
,
Weird wheels