News Shotgun 3/14
By Zach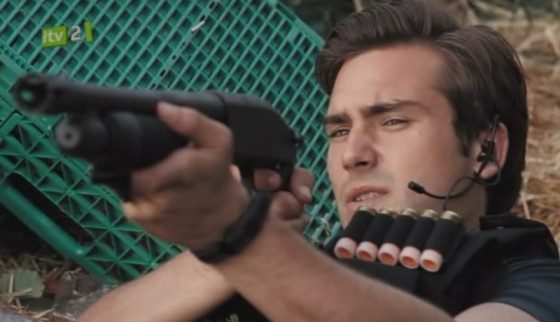 The Boondocks is coming back: Something people thought was never happening is finally happening as new episodes of The Boondocks is coming to Adult Swim on April 21st.
X-Men Apocalypse set in the 80's: Coming May 27, 2016,  X-Men Apocalypse will be set in the 80's, according to director Bryan Singer and will feature the most wide spread destruction of any of the previous X-Men films.
Netflix getting more Dreamworks Original Shows:  Netflix has a series based on Turbo but Dreamworks is adding more Netflix exclusive shows including a Puss in Boots series, King Julian, based on the character from Madagascar and Veggie Tales in the House.
JK Simmons joins Terminator: Genesis: Simmons will play a boozed up detective who has been following the bizarre case of Sarah Connor for three decades.
Battleground Summer 2016: Marvel and DC are engaging in a massive, potentially billion dollar game of chicken to kick off the Summer of 2016 as on May 6th, 2016, Batman vs Superman will go head to head with Captain America 3.  Batman vs Superman was originally supposed to come out in 2015 but got pushed back.
Famke Janssen and Maggie Grace back for Taken 3: The entire Miller family will be back for the third entry in the taken series as Famke Janssen and Maggie Grace are in final talks to reprise their roles.  Olivier Megaton, who directed Taken 2, will also return to direct Taken 3.  Apparently none of them will be taken this time and it will most likely be the final entry in the series.
Disney remaking "Something Wicked this Way Comes":  A lost Disney 80's movie from a novel by Ray Bradbury, Something Wicked This Way Comes follows a small town that gets visited by a traveling carnival that seems to grant everyone their deepest wish but with a horrible cost.  Seth Grahame Smith is apparently writing an outline for a new version before passing it to another writer.
JCVD has an idea for how to appear in Expendables 4: Van Damme pitched the idea that Jean Villain's twin brother, Claude, would come seeking revenge for his brother's death at the hands of Barney Ross.
RIP Hal Douglas: Along with Don LaFontaine, Hal Douglas was easily one of the greatest trailer narrators in history, putting his stamp on the trailer for movies like The Rock, The Saint, Dante's Peak, Waterworld, and Crimson Tide just to name a small number of them.
Explorers remake coming: A cult 80's classic from Joe Dante, Explorers is basically Goonies with a more sci fi edge as a group of friends attempt to build a working a spaceship.  Paramount will produce the new movie and the screenwriters behind Mission Impossible: Ghost Protocol will produce.
Short List for lead Jedi Apprentice in Episode VII:  Lots of relatively unknowns or up and commers, including Ed Speleers, John Boyega, Matthew James Thomas, Ray Fisher and the potential front runner Jesse Plemons.
The Lego Movie 2 has a director: Chris McKay, who handled a bulk of the special effects for the first Lego Movie and also worked on Robot Chicken, will be directed the Lego Movie sequel.
True Detective Season 2 plot hints: Rust Cohle and Marty Hart's investigation into the Yellow King wrapped up last weekend but creator Nic Pizzolato dropped some hints about what we can expect from Season 2 of the show in that there will be "hard women, bad men and the secret occult history of the US transportation system"  It's likely that the two detectives will both be female next season.
Marvel starting to meet with directors for Doctor Strange: Doctor Strange is moving forward as Marvel has apparently been meeting with directors like Scott Derrickson from Sinister, Mark Andrews of Brave, Nikolaj Andrei of A Royal Affair, Dean Israelite of Welcome to Yesterday and Jonathan Levine of 50/50 and The Wackness.
Short List for Doctor Doom: The Fantastic Four are set but now their main villain needs to be cast and the short list of actors includes Sam Riley, Eddie Redmayne, Toby Kebbell and Domhnall Gleeson.
Jason Sueikis is the new Fletch:  Taking over the role made famous by Chevy Chase, Jason Sudeikis will play the role of investigative reporter I.M. "Fletch" Fletcher in a new origin movie called Fletch Won.
First Looks at Constantine and full Flash costume: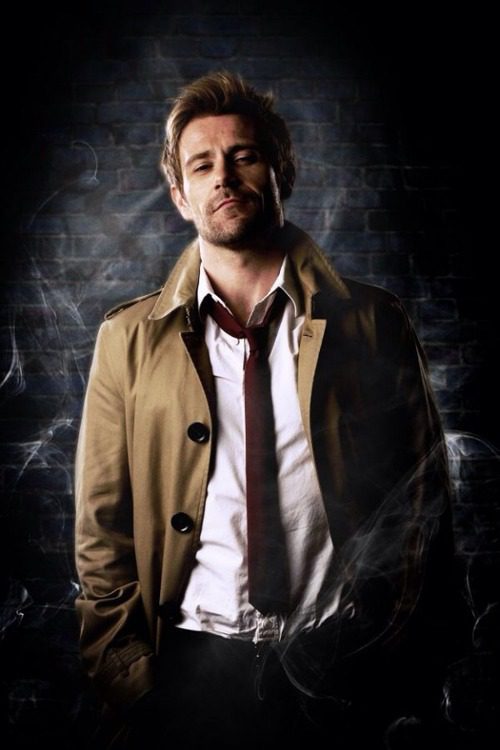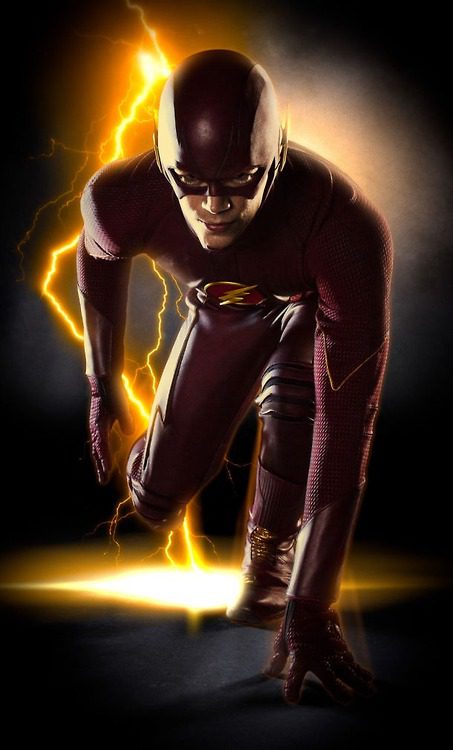 I'm like the J. Jonah Jameson of Everything Action, writing and editing and constantly demanding pictures of Spider-Man.
batman vs superman
captain america 3
chevy chase
claude villain
constantine
disney
doctor doom
doctor strange
dreamworks
episode VII
expendables 4
explorers
fantastic four
flash
fletch
hal douglas
jason sudeikis
jcvd
jedi
jk simmons
Marvel
netflix
News
news shotgun
original shows
remake
something wicked this way comes
terminator: genesis
the boondocks
the lego movie 2
true detective
x-men: apocalypse