News Shotgun 3/28
By Zach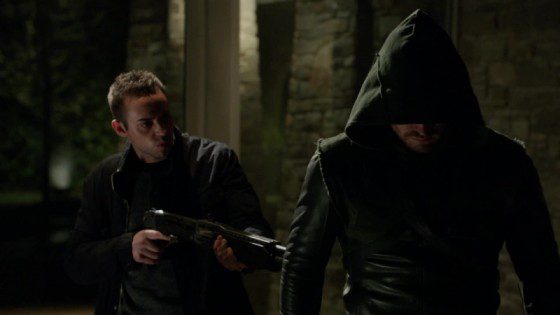 Peter Dinklage in talks to join Pixels: The Game of Thrones star is in talks to complete the quartet of the upcoming movie where video game characters break into the real world and attack NYC and a team of gamers are called in to stop them.  Adam Sandler, Kevin James and Josh Gad are on board to co-star and Chris Columbus is directing.
TJ Miller joins Big Hero 6: The Disney/Marvel animated collobaration based on a team of Japanese superheroes and TJ Miller is the first person on board to lend his voice as comic fan/filmmaker Fred.
New Amityville Horror movie on the way: The horror franchise is getting rebooted again with produce Jason Blum behind it.  Disney star, Bella Thorne, Cameron Monaghan and Jennifer Jason Leigh are starring and Franck Khalfoun, director of Maniac, is directing. The movie follows a single mom and her children as they move into the infamous house.
Disney making a movie about magic: Disney is prepping a movie that will tell the history of actual magic and illusions but beyond that, there are very little details.
Kevin Smith taking over AMC: Not literally but Smith now has possibly 3 shows coming to the network.  Along with Comic Book Men getting renewed, Smith is in talks to bring his Hollywood Babble-On podcast to the network as a late night talk show and frequent Comic Book Men contributor, Rob Bruce, will be getting his own show as well.
Arnold reveals how The Terminator "ages": Arnold revealed that, even though the metal exo-skeleton doesn't age, the skin around the skeleton does, so that is why The Terminator looks older.
Tucker & Dale vs Evil 2 coming: The world's most lovable rednecks, Tucker & Dale, will be back to possibly get into another horrible horror misunderstanding with a sequel to the first, fanastic movie.  Alan Tudyk and Tyler Labine will return to reprise their roles.
The Rock teases DC role: The Rock keeps dropping hints on Twitter that he's doing something with DC and he mentioned something at the recent Cinemacon about doing something that hasn't been done before and that's "on the same power level as Superman".  The Rock also mentioned that Green Lantern and Black Adam are his favorite DC characters.
Welcome to Tomorrow, delayed, retitled:  The Michael Bay produced, found footage time travel movie has been delayed until January 2015 and is now retitled to Project Almanac.
Corey Stoll in talks to join Ant-Man: The House of Cards actor is in talks to join Paul Rudd and Michael Douglas in Edgar Wright's Ant-Man movie, but no word on what character he might play.
RIP Oderus Urungus and James Rebhorn: Lead singer of Gwar, Oderus Urungus aka David Brockie and prolific character actor James Rebhorn both passed away on Monday this past week.
Fast 7 will use CG and body doubles to replace Paul Walker:  Universal revealed how they plan on completing Fast 7 without Paul Walker and will utilize CG and body doubles to insert his character into scenes.
Official Star Trek beer coming: The Klingon Warnog will arrive in stores in the near future and will be a Dunkelweizen style beer from Tin Man Brewing Company.
Rifftrax taking over National Geographic for April Fool's: Mike Nelson, Kevin Murphy and Bill Corbett will take over National Geographic Channel on April Fool's night for a trio of Rifftrax specials, starting at 8 PM EST.
White Collar ending with a six episode sixth season: White Collar will wrap up the saga of Neil Caffrey with a six episode final season that will most likely debut sometime this Summer.
Jim Gordon, Alfred and The Penguin revealed for Gotham: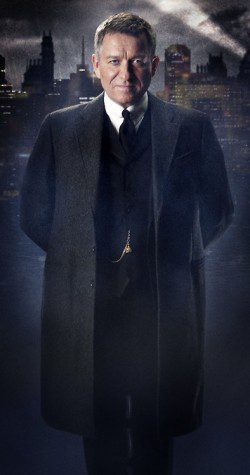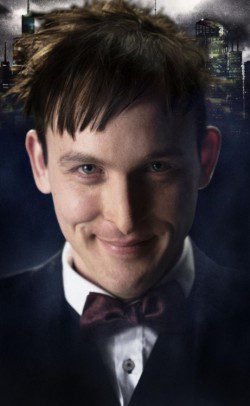 Close up look at Dane DeHaan's Green Goblin: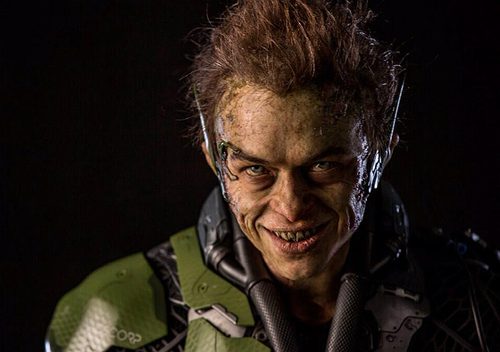 I'm like the J. Jonah Jameson of Everything Action, writing and editing and constantly demanding pictures of Spider-Man.
alfred
amazing spider man 2
AMC
amityville horror
ant man
arnold
beer
big hero 6
comic book men
corey stoll
dane dehaan
DC
disney
fast 7
gotham
green goblin
illusions
james rebhorn
jason blum
jim gordon
kevin smith
klingon warnog
magic
michael bay
national geographic channel
neil caffrey
news shotgun
oderus urungus
paul walker
peter dinklage
pixels
reboot
rifftrax
Star Trek
terminator
the penguin
the rock
tj miller
tucker & dale vs evil 2
welcome to tomorrow
white collar